Crasty is just about everywhere here in NYC — from the footpath of the Williamsburg Bridge to way up high in Bed-Stuy. And — along with his variations — he can be found fashioned onto stickers throughout Manhattan, Brooklyn and Queens. We recently caught up with him at the North Brooklyn Collective aka NBKC at 121 Knickerbocker Ave., where he's been busy at work.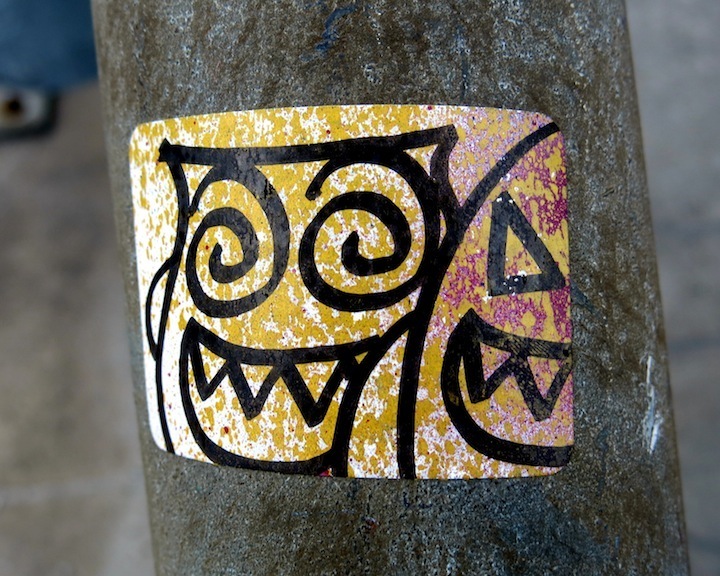 When did you first hit the streets?
Back in 2000, when I was eighteen.
Have you any preferred surfaces?
I love getting up everywhere and anywhere.
We see your characters everywhere. What keeps you so active on the streets?
I love getting up. I want to see my characters everywhere, and I feel I have a duty to keep graffiti alive.
Much of what you do is illegal. Have you ever been arrested?
Yes, a couple of times. But I've learned how to run fast.
Do you prefer working legally or illegally?
I enjoy both, but there is more fun and satisfaction from doing it illegally.
What percentage of your time is devoted to the streets?
I can't measure it in hours. It's my life style.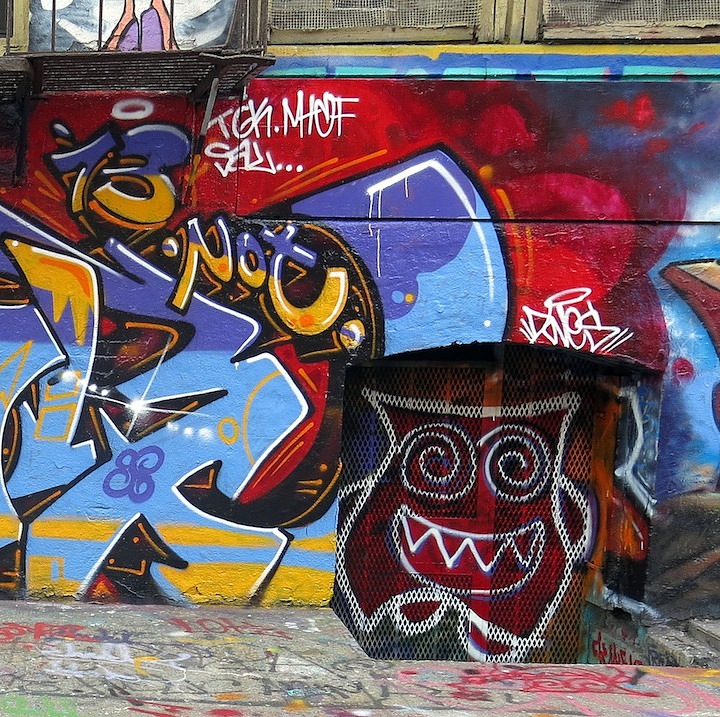 What was the riskiest thing you ever did?
Getting up on elevated trains as they were going by.
And why were you willing to take that risk?
The sense of adventure.
How does your family feel about what you are doing?
My mother worries.
How do you feel about graffiti and street art moving into galleries and commercial spaces?
It's good. It gives me an opportunity to earn money from my art. And artists need to make money to do what they do.
Where have you exhibited?
I showed my work in Bed-Stuy at the Meat Market. I also exhibited along with Sucklord and Kosby in Chinatown. And I'm now here at the NBKC.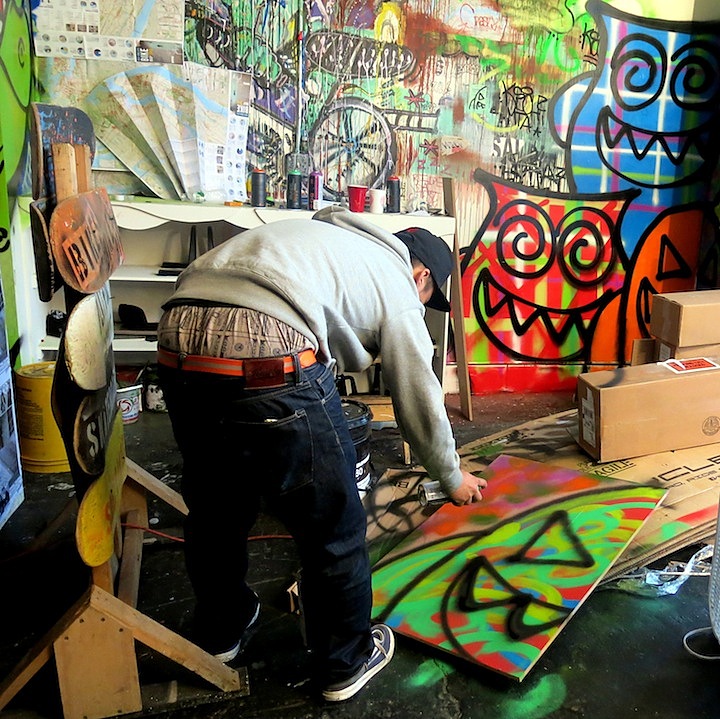 Any thoughts on the street art/graffiti divide?
I appreciate them both. I have somewhat of a preference for graffiti, but I see my work as blurring the line between both.
We see your stickers everywhere. Have you any favorite sticker artists?
Kosby, MQ, Kech, OC, Ader, Baser, Desa, 23145 and Pez from the coast.
Do you prefer working alone or collaborating with others?
I usually work alone, but I love collaborating with artists I like.
How do you feel about the role of the Internet in all of this?
It's good and bad. It's good because it allows people to see fresh graffiti. But it's bad because it can make somebody famous who doesn't get up much, and it encourages snitches.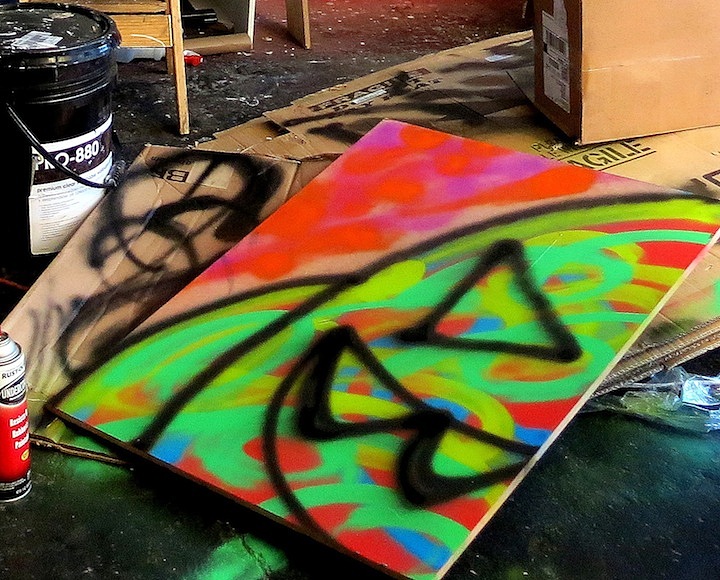 What are some of the sites you follow?
I follow different tumblrs, 12oz Prophet, Fresh Paint and StreetArtNYC.
How has your work evolved through the years?
I began with one character and added three more. So there's Crasty, Kami-kun, Money Cloud, and Joint-Kun. And my skills get better all the time.
What are some of your other interests?
Hip hop music. I'm a big fan of Big L, A Tribe Called Quest, Pro Era, Biggie, Smif-N-Wessun, J-Dilla, Wu-Tang and J-Billion. I love taking photos and making zines and videos.
What's ahead?
More Crasty on the streets. Crasty toys and Crasty jewelry.
That sounds great! Good luck!
You can check out Crasty's work, along with art by Vato, Kosby, Tone Tank, Wizard Skull and Trice this weekend at BBKC at 121 Knickerbocker Avenue in Bushwick, alongside other openings in conjunction with Bushwick Open Studios. You can soon find more of Crasty's work here and over at Making Deals. And Crasty sticker packs will be available for purchase this weekend.
Photos by Dani Mozeson and Lois Stavsky 
{ 0 comments }