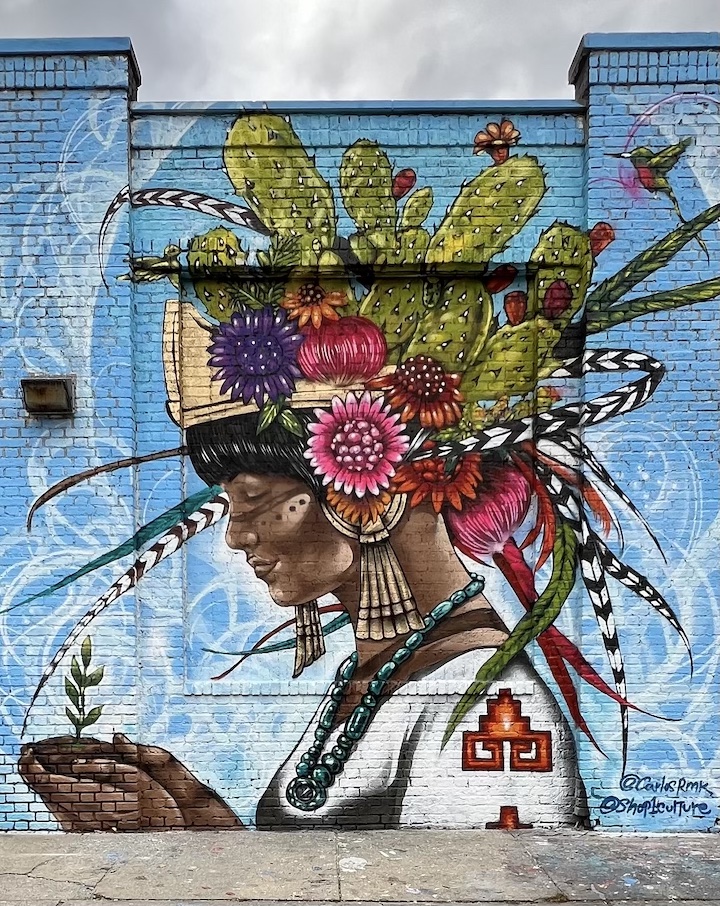 I recently had the opportunity to speak to BedStuy Walls Mural Festival founder and chief curator Miki Mu about the hugely successful community arts festival held earlier this month on Lexington Avenue and Do the Right Thing Way in Bedford Stuyvesant, Brooklyn.
This is all so wonderful. What was your initial inspiration for this project?
This is my neighborhood. I've lived in Bed-Stuy for over ten years. I was interested in celebrating and beautifying my neighborhood. And I know the huge power of art to uplift a community! I also wanted to create a space where people and businesses in my neighborhood could interact. My vision for this particular project began about a year ago.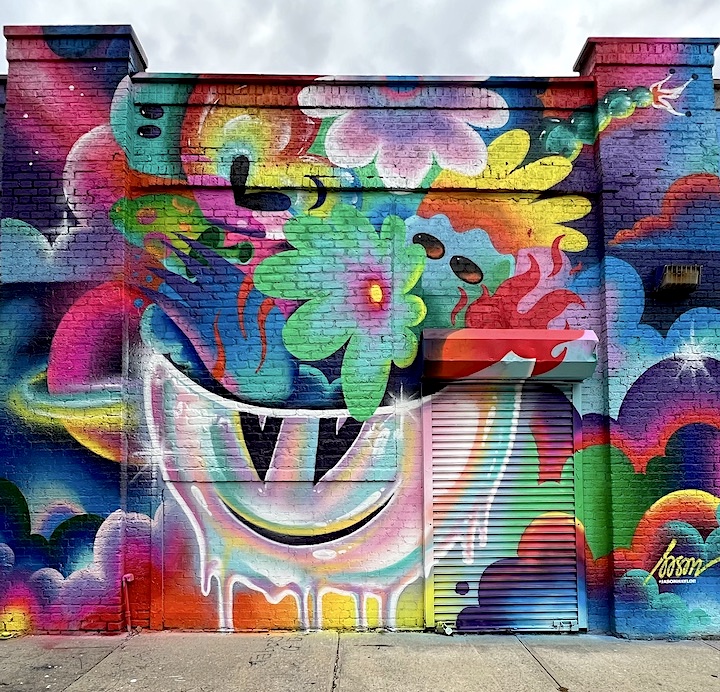 How did you secure these walls? They are in such a prime spot, and these murals have totally transformed the entire block.
My neighbor introduced me to the owner of one of the the businesses on the block. But there were many challenges to actually securing these walls. It was not an easy task!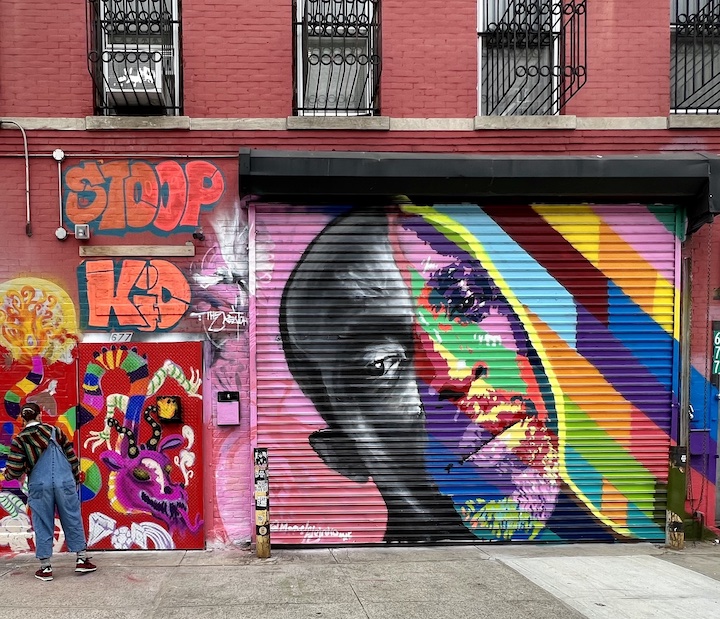 What were some of these challenges that you encountered in seeing this project through?
After I did secure the walls, I had to get a permit to close the block for the day of the festival. The walls and sidewalk had to be primed in advance. I had to purchase supplies. The entire project was quite expensive. I set up a Go Fund Me, but I did have to cover most of the expenses myself.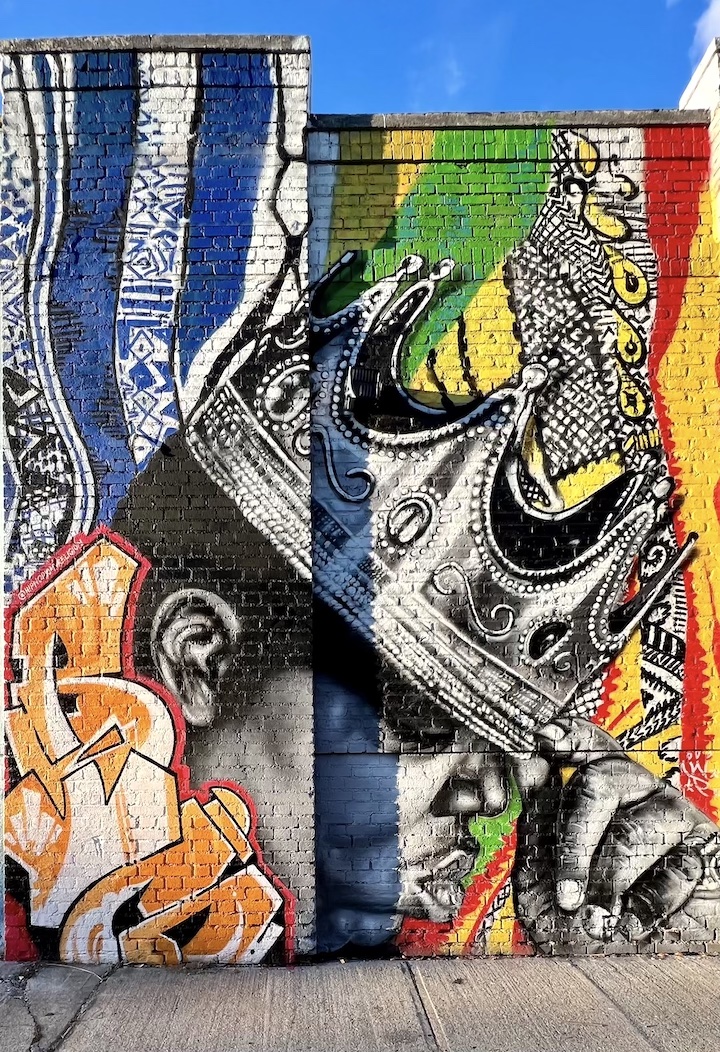 You have here such a wonderful range of artists here — from legendary graffiti writers to noted contemporary urban artists to newer emerging ones. How did you get the word out to the artists?
We started an Instagram account, and the word quickly spread. So many artists expressed interest in participating — far more than I could have imagined. I still get requests!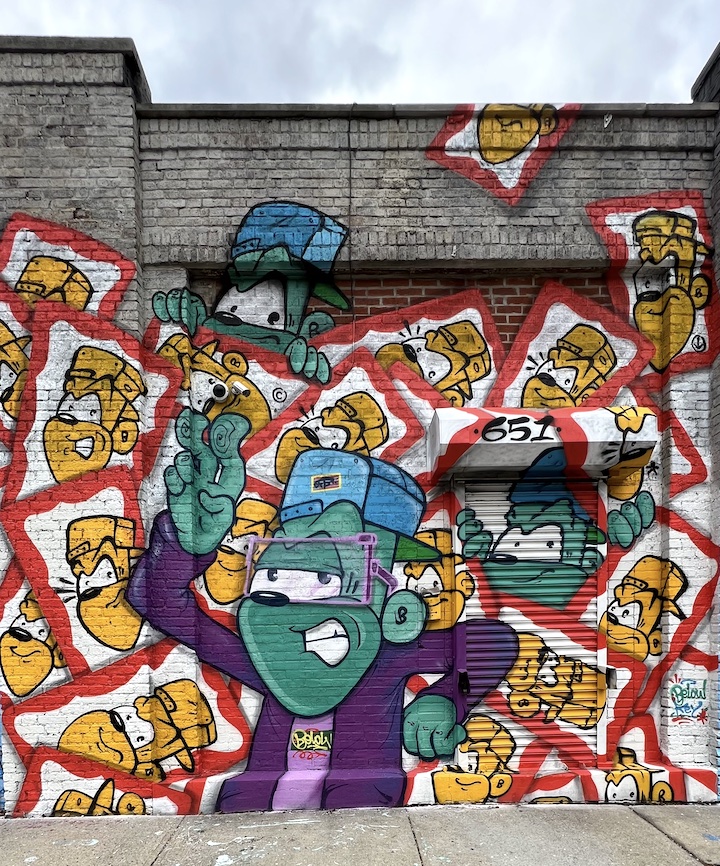 How did the community respond to the event?
The response was tremendous! The community loved it! Families came out, and there were so many kids…jumping rope, dancing to the hip-hop music, making art and simply having fun! It was wonderful — actually better than I had anticipated! But I never could have done this alone; there were many folks whose generosity made this possible. Among them are: Chateau Brooklyn for serving as our mothership, headquarters and base; Badman Bus aka Cookie Monster Bus for providing music and a sound system; all of the DJ's for volunteering their talents; Cheryl Foy, a retired teacher and resident of the block, for helping us secure the block permit and Joe Cirano from Rogers & Sons, the owner of the walls; the Blue Bus Project for providing activities for the kids; Radial Park for lending us ladders; Project Barkada, also, for lending us a ladder and scaffolding; Solidarity Movers for helping us move all the equipment from one location to another  and for providing, as well, a fun activity for kids;  Black Men Build, Black Chef Movement and Josiane Lysius for providing free food; Loop Colors for adding extra cans to our order; Frankie Velez, my co-curator, for assisting and supporting my efforts in every aspect of this project, and, of course, all of the artists for generously sharing their skills and visions with us.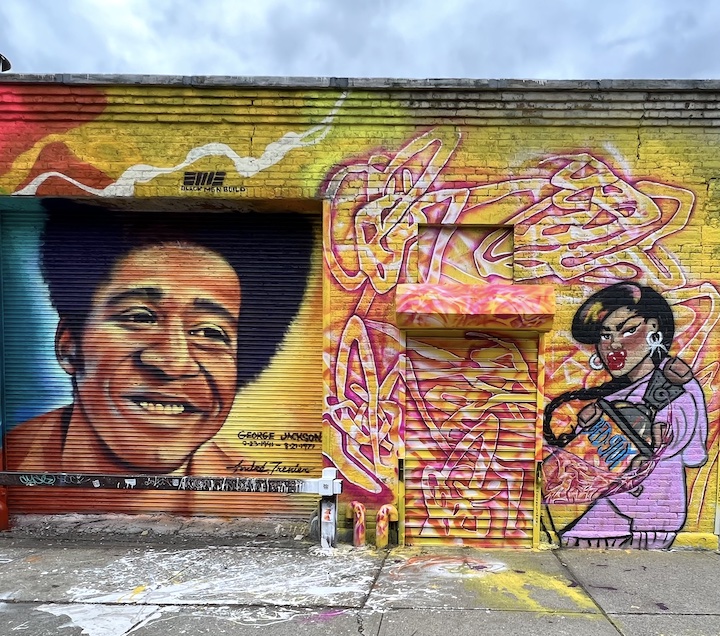 What's ahead?
I would like to make the BedStuy Walls Mural Festival an annual event and eventually attain non-profit status.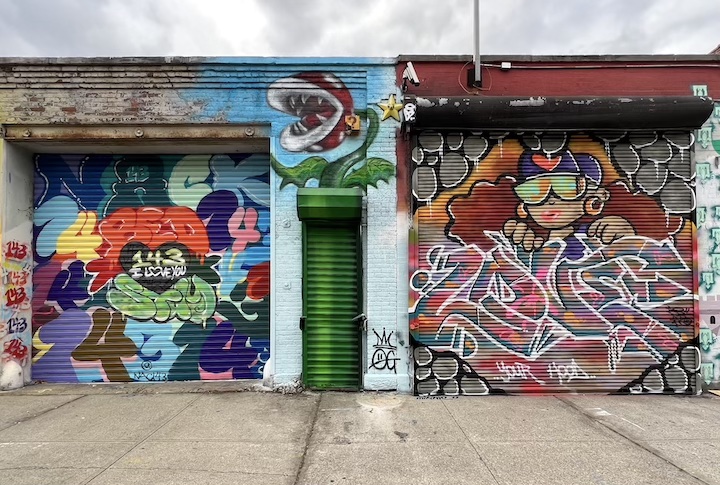 That would be wonderful! Congratulations!
Images
2. Jason Naylor
3. Chelsea Garcia to the left of Manuel Alejandro
4. Will Power
5. Belowkey
6. Andre Trenier to the left of Megan Olson and Olga Correa
7. Nac 143 (left), OG Millie (center),  Bom5 with character by Miki Mu (right)
Photo credits: Lois Stavsky
{ 1 comment }