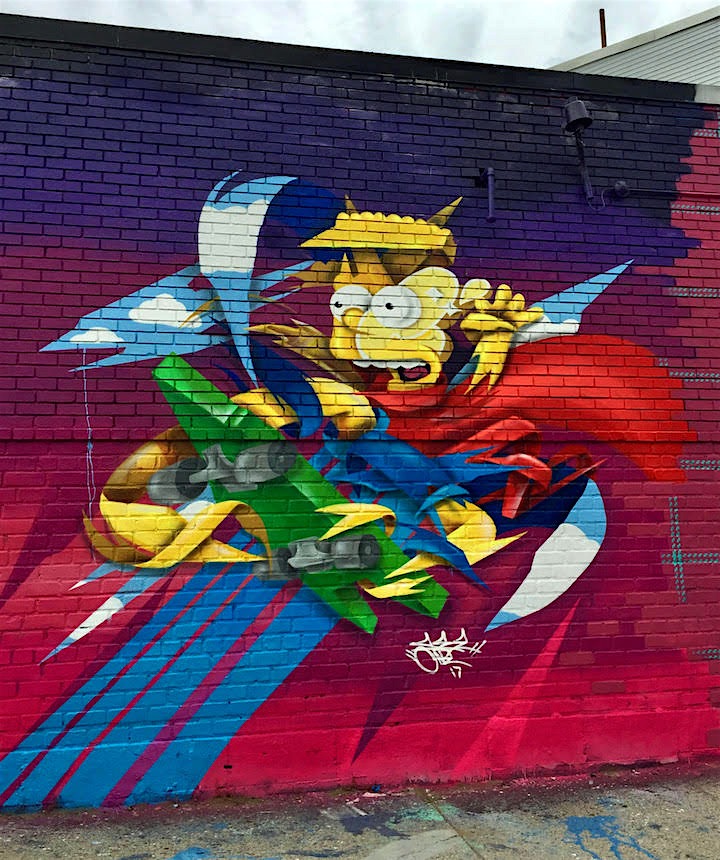 Curated by Ad Hoc Art, the Welling Court Mural Project is once again bringing a diverse range of intriguing murals to Welling Court and its neighboring blocks in Astoria, Queens. Many artists have already begun painting in anticipation of tomorrow's Block Party. A few have already finished. Pictured above is a completed mural by See One. Here are several more images I captured today: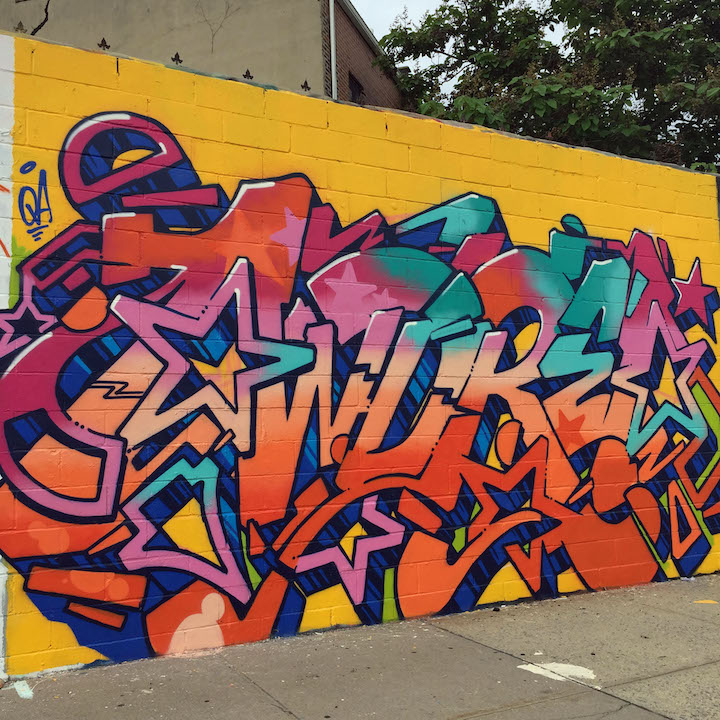 SP One at work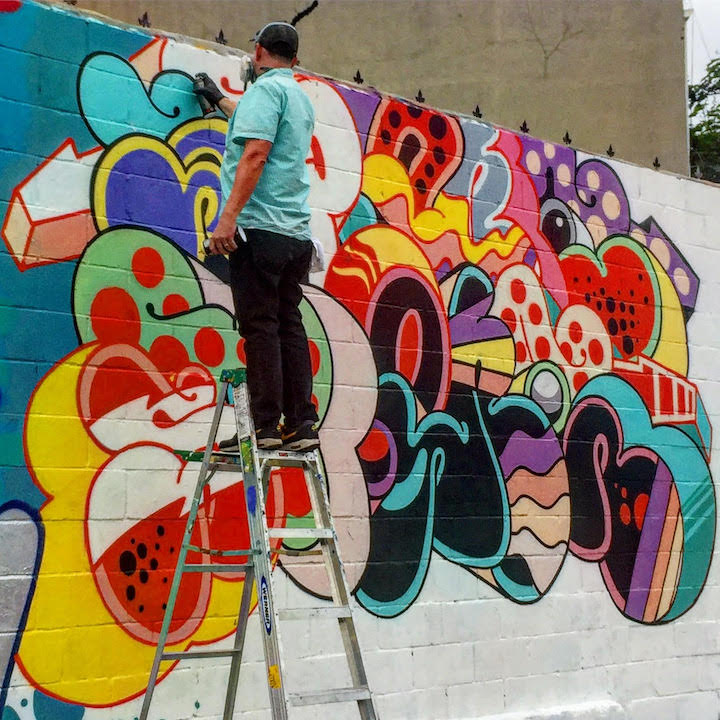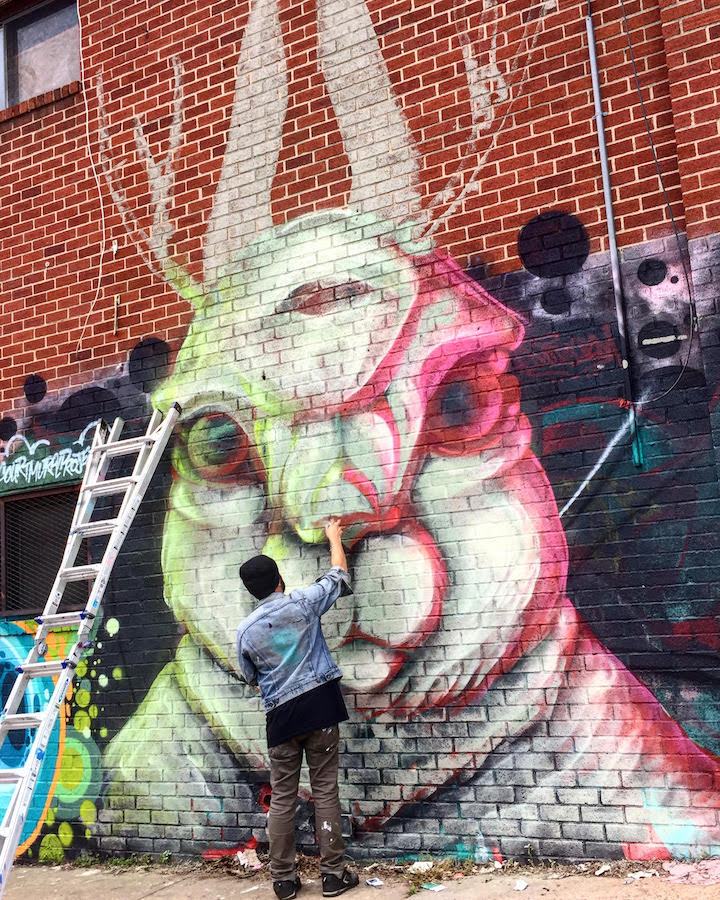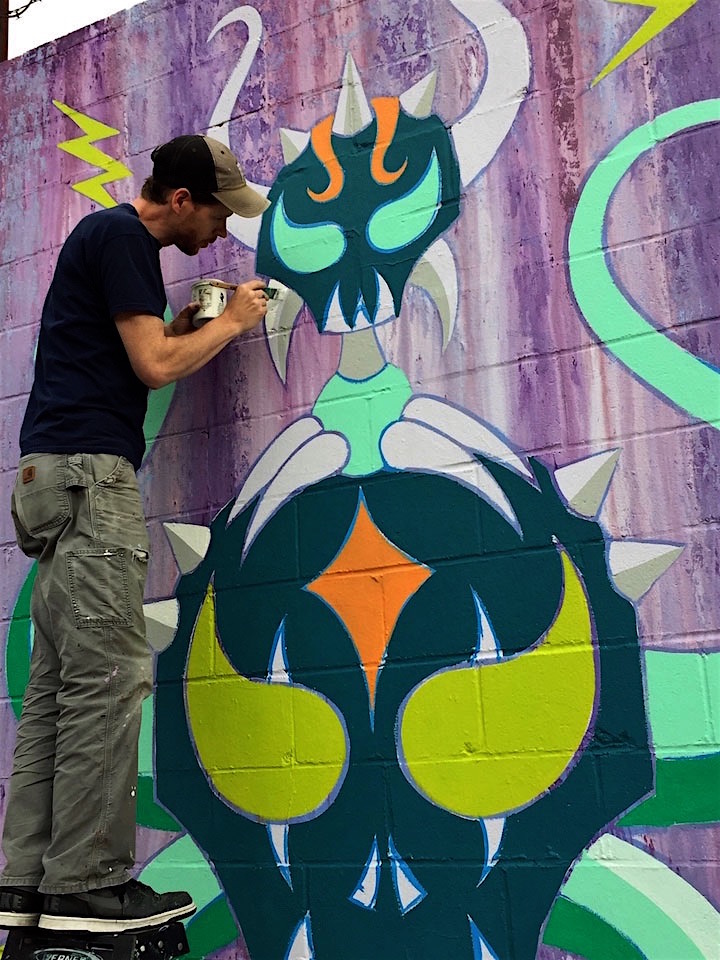 Onel and Roberto Castillo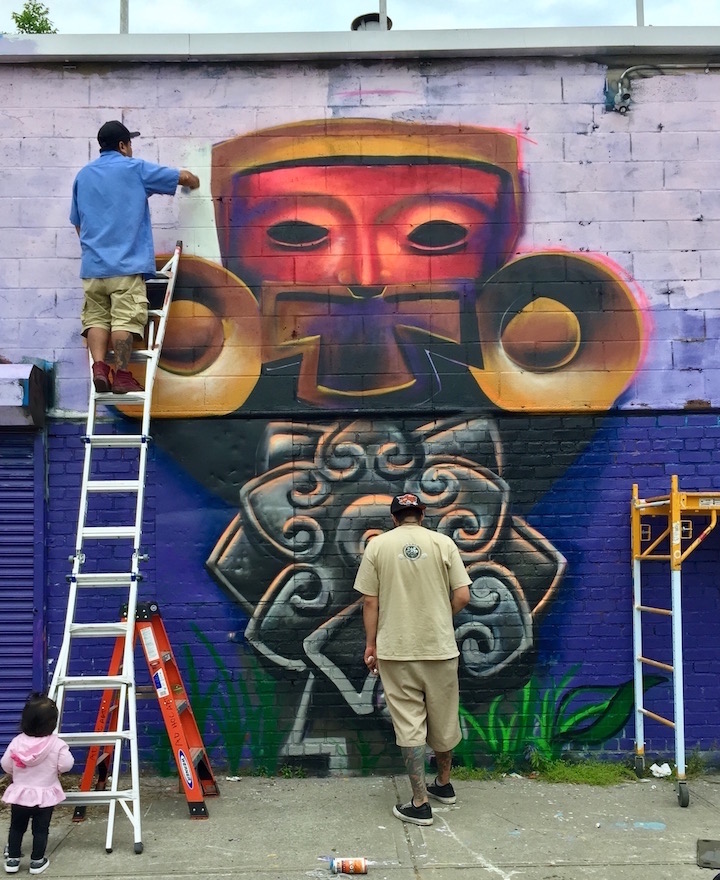 ASVP at work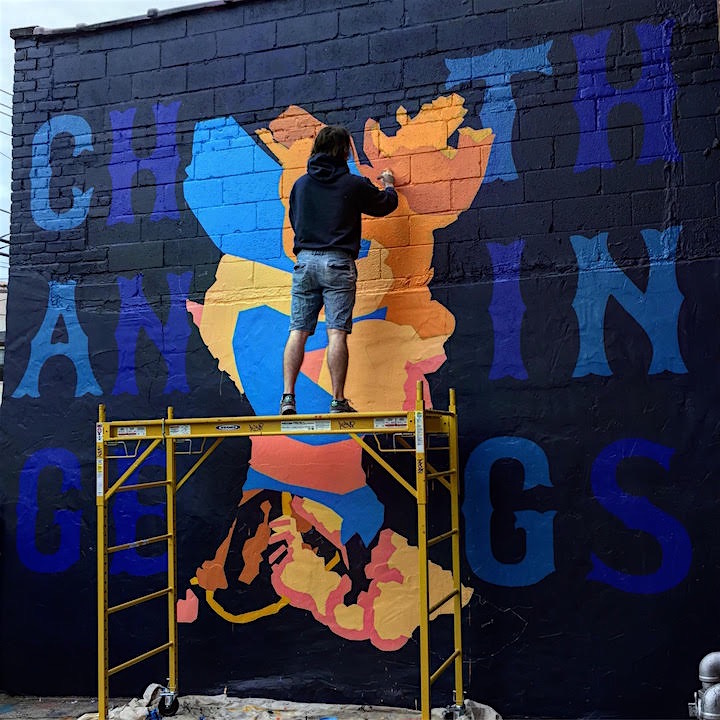 Tomorrow's Block Party begins at noon at 11-98 Welling Court at 30th Avenue & 12th Street in Astoria, Queens.
Photos by Lois Stavsky
Note: Hailed in a range of media from Wide Walls to the Huffington Post to the New York Times, our Street Art NYC App is now available for Android devices here.

{ 0 comments }