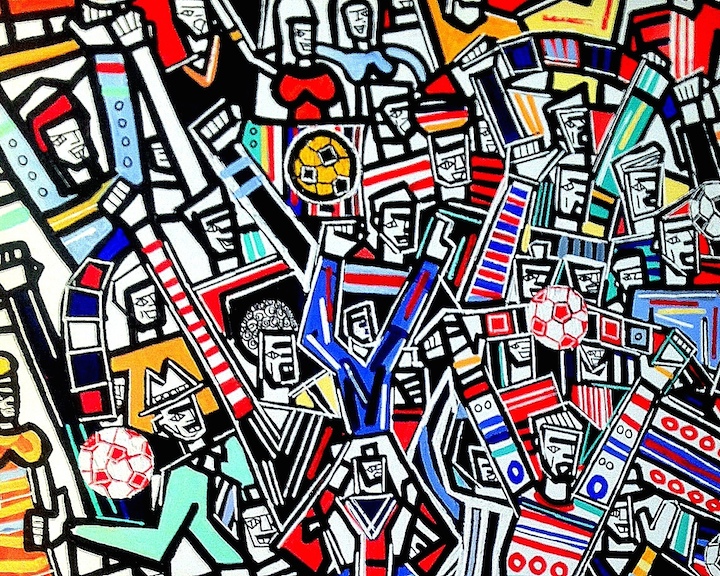 In celebration of the upcoming FIFA World Cup in Brazil, McDonald's has reinvented its French fry packaging. Twelve artists from around the world — many who are active on the streets — were chosen to create the special new designs to celebrate the game.
Among those selected from the 500 artists who submitted designs was UK-based Ben Mosley, who descibes his piece, Fans of the World (close-up pictured above), as a homage to the World Cup.  "I believe the World Cup brings people together in celebration from all walks of life and backgrounds," he explains, "so calling my piece Fans Of The World makes sense to me because it represents everything that I believe to be good about the game." And at McDonald's World Cup Launch Party held last night in Midtown Manhattan, we had the opportunity to meet the talented artist and watch him paint.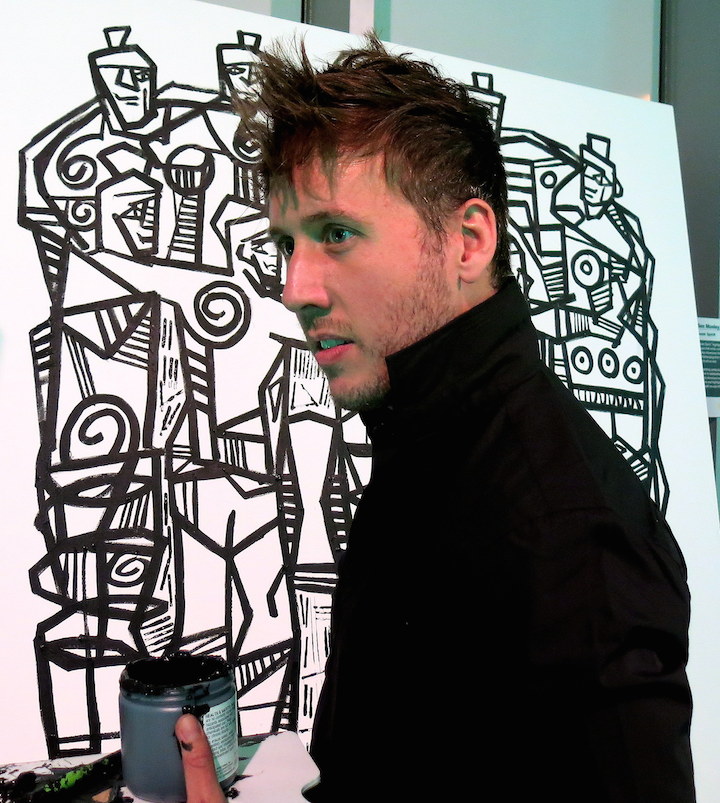 Also on view at last night's party were original designs, along with the final products, of the other 11 artists whose works were selected to package McDonald's fries. Here's a sampling of what was seen:
São Paulo-based artist Eduardo Kobra — whose wondrous aesthetic has graced Chelsea for the past two years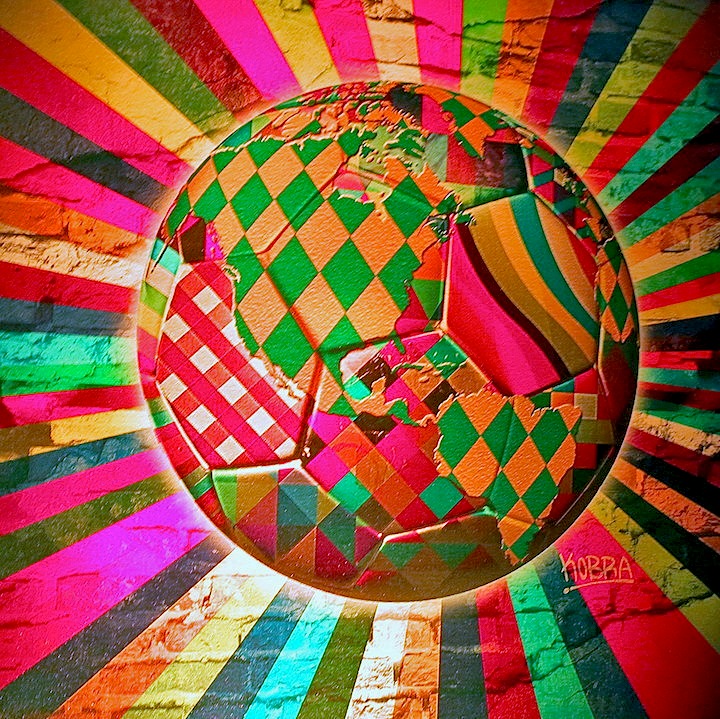 Hua Tunan, a graffiti artist and painter, based in Foshan, China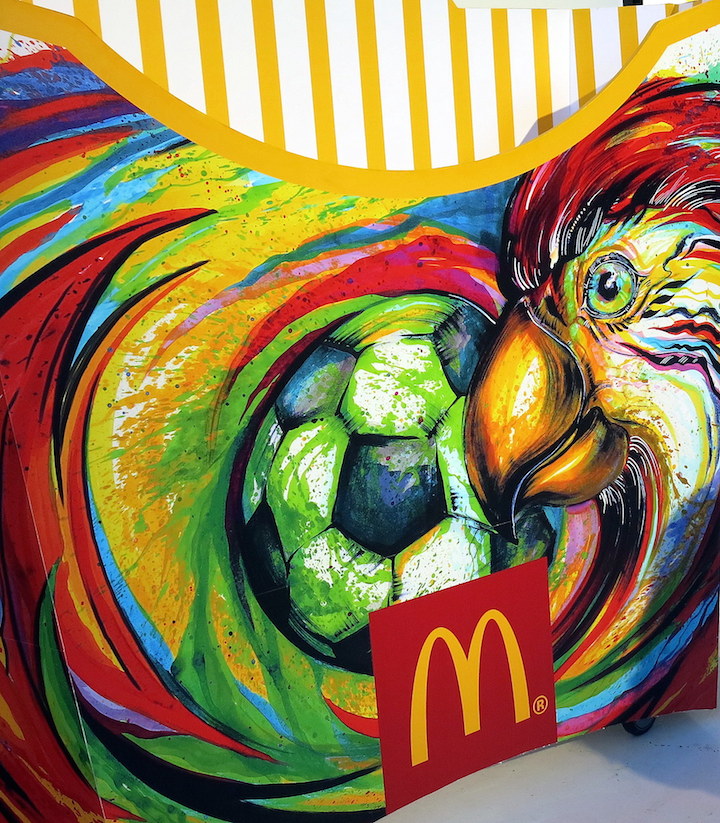 And representing the U.S., Tampa, Florida – based graphic designer and street artist Tes One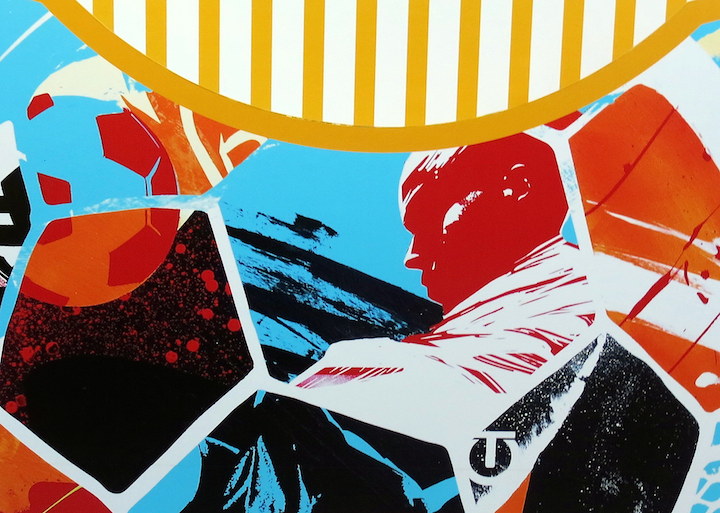 Other featured artists include: David Spencer, Australia; Mügluck, Canada; Skwak, France; Roman Klonek, Germany; Doppel, Japan; Egor Koshelev, Russia; Adele Bantjes, South Africa and Martin Satí, Spain.
Photos by Dani Reyes Mozeson 
Note: This post was created in partnership with McDonald's. All thoughts and opinions are my own.
{ 0 comments }