Following its hugely successful presence in last week's Fridge Art Fair, The Sticker Social Club was invited to participate in this weekend's LIC Arts Open. During the opening reception this past Wednesday, I had the opportunity to speak to Cosbe, an active member of the the club, along with one of its newer members, Fling.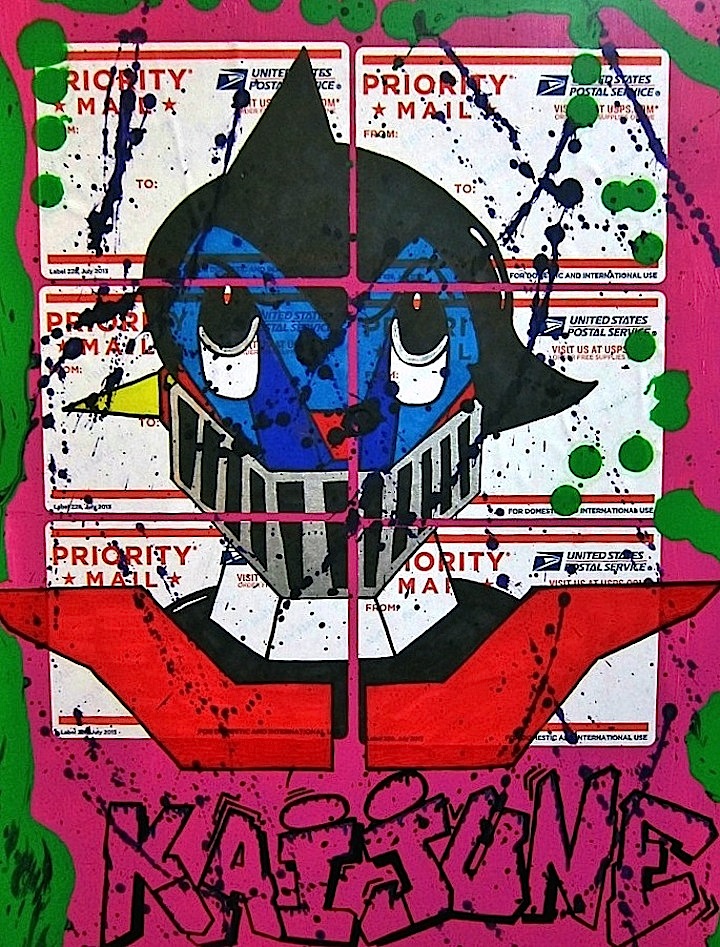 Tell us something about the beginnings of the club. When and how did the idea of a sticker club begin?
Cosbe: It began about two years ago.  This Is Awkward and I were looking for a way to involve more people in what we were doing, and we wanted a place where we could all meet up. Also, that was the year that Red Bull sponsored me to exhibit at the Scope Art Fair. And I wanted to have some fun with my friends before heading down to Miami for Art Basel.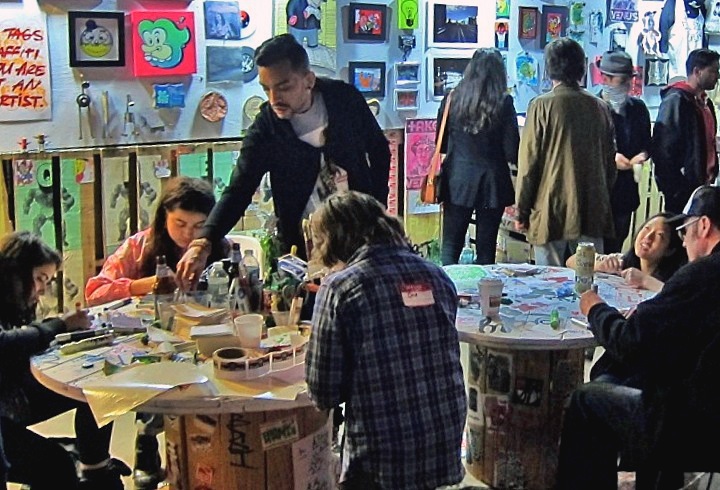 DB Burkeman, the author of Stickers: Stuck-Up Piece of Crap: From Punk Rock to Contemporary Art, says that one aspect of the club that he loves is that "it's like a swap club. Not everyone can draw!" And This Is Awkward, who loves "the idea of sharing, trading and creating art that can then go out to a broader public," suggests that the Social Sticker Club "helps to facilitate our collective need to create." What is the purpose of the club? Has it any one goal?

Cosbe: No, it doesn't have any one specific purpose. It's organic and  always evolving.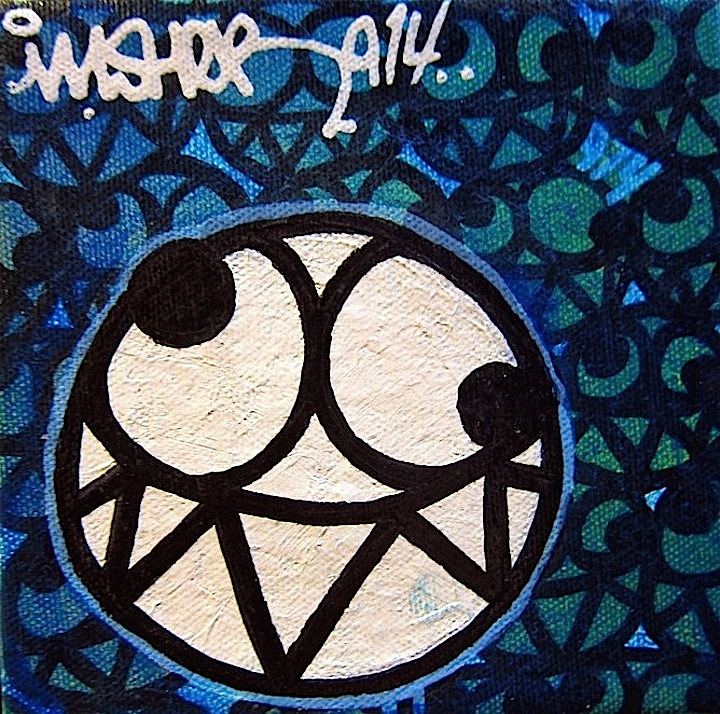 Where do club members meet?
Cosbe: That varies. We've met at Governors Island, at Katz's Deli, in Dumbo…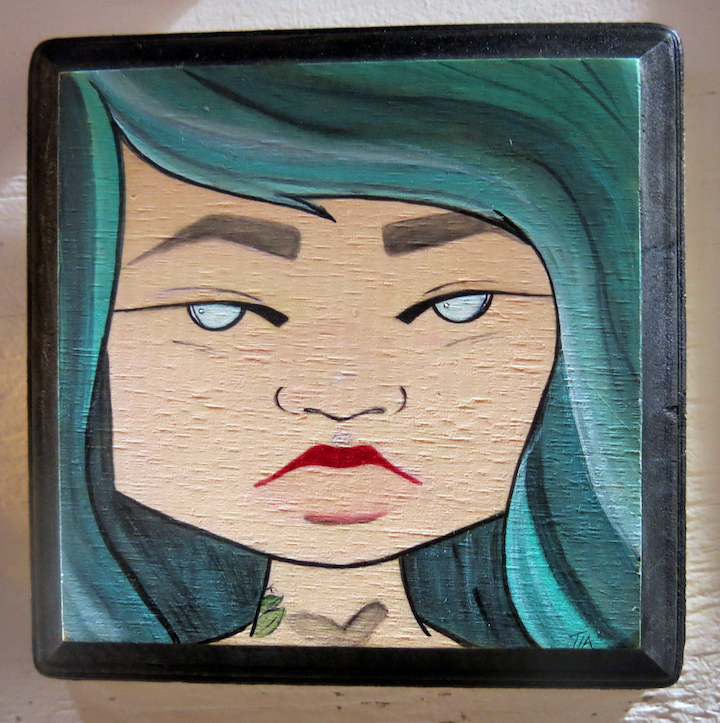 It was originally called the Secret Sticker Club? Why the name change?
Fling: The secret is out!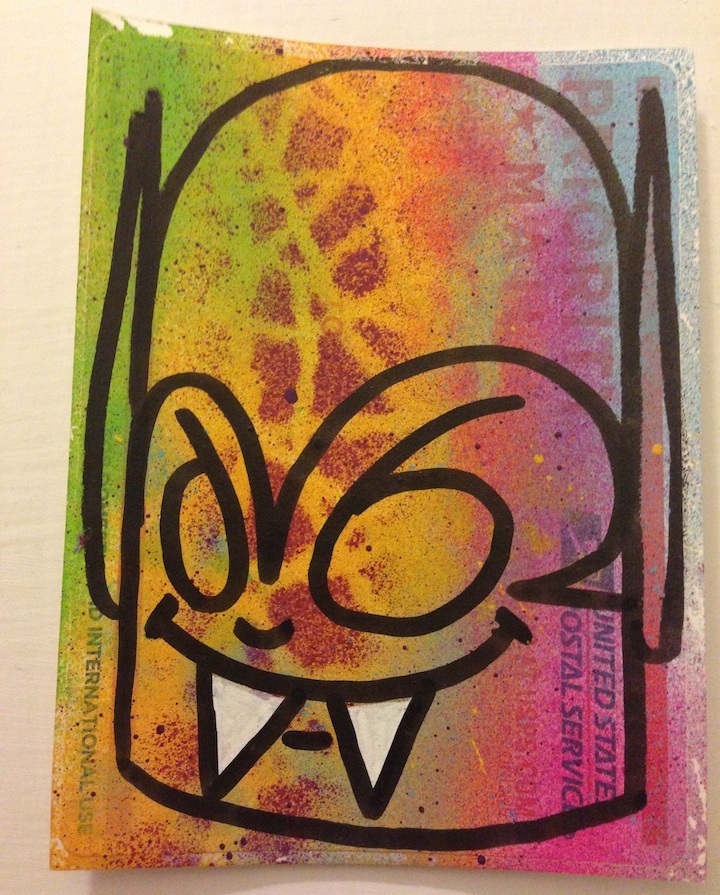 How did you find out about it, Fling?
Fling: I first met Cosbe and Wisher 914 when they were painting at Welling Court. We then ran into each other again at Comic Con.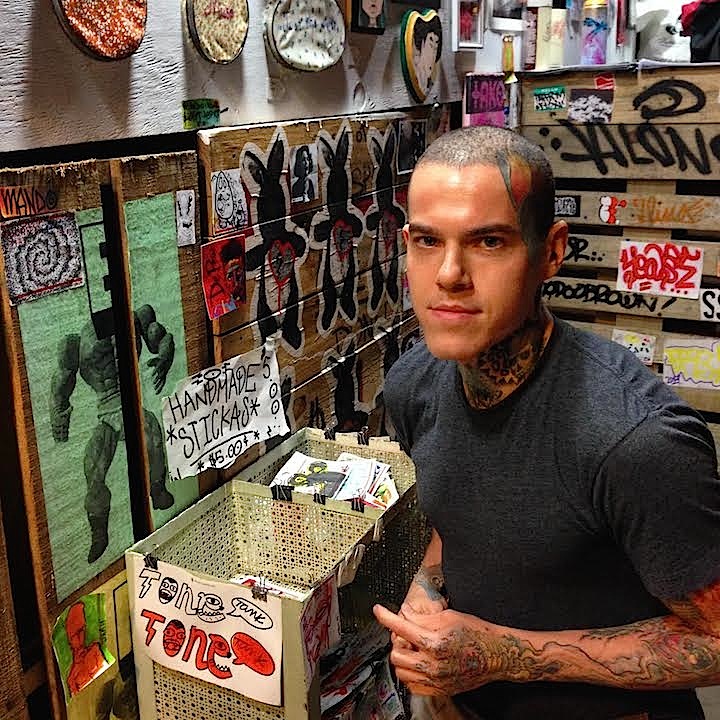 What keeps you coming back?
Fling: I've met so many great people, and I've had the opportunity to collaborate with artists such as Cosbe, CB 23, Roycer and Abe Lincoln, Jr.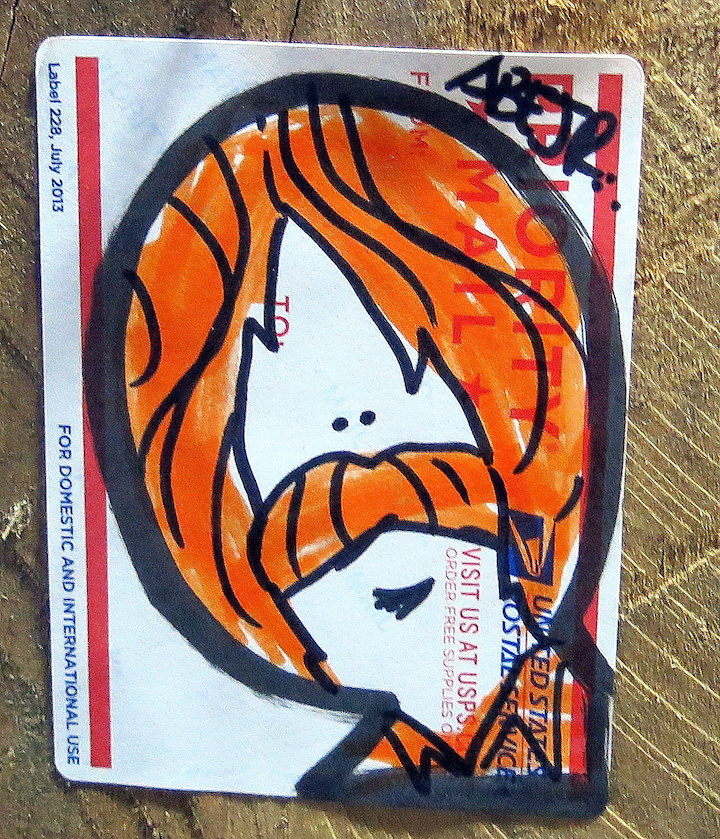 About how many members does the club have?
Cosbe: Somewhere between 50-60.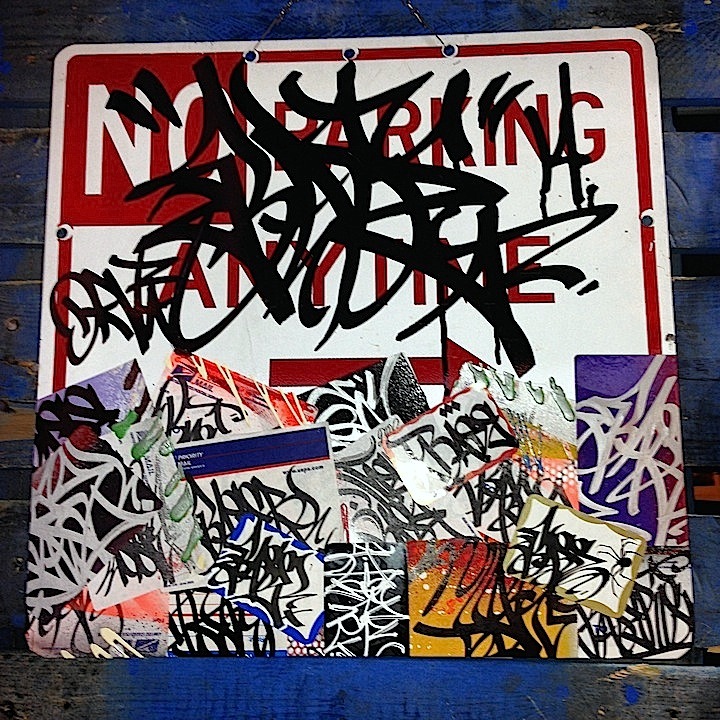 What's ahead? 
Cosbe: More stickers, more shows and more interesting places to meet. We're also working with Bomit to organize something on a large scale that involves other cities.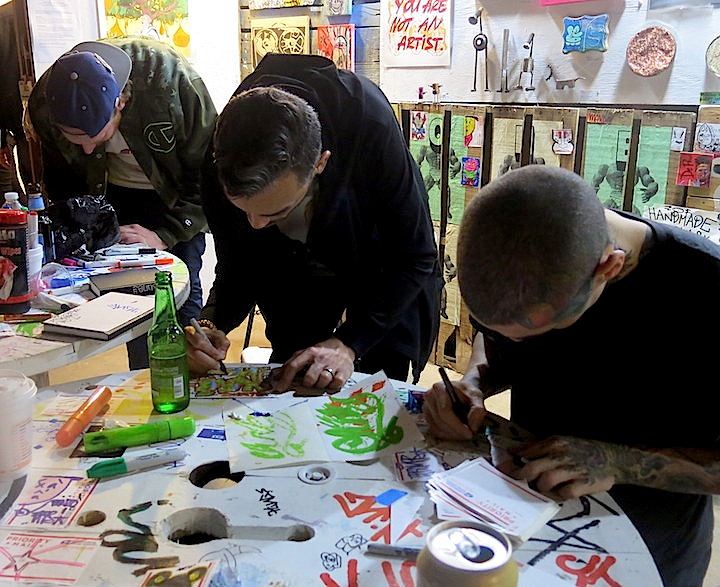 You guys have been quite a hit here in Long Island City – both at the Fridge Art Fair and at the launch of the LIC Arts Open.  Your installation is amazing, and you've worked so hard. You are also so welcoming.  Everyone is invited to create a sticker, share it and sell it. yungmoonshine, who met up with you guys at this space during the Fridge Art Fair last week, reports that she now has not only "a space and materials to make stickers," but "also new friends to share materials and make stickers with."  What has this experience been like for the two of you?
Cosbe: It was more than I had expected. I'm grateful to StreetArtNYC for making it possible.
Fling:  It's been a great learning experience. I've learned so much – how to build walls, curate, install…
You can visit the Social Sticker Club today and tomorrow — from 12-6pm — at 525 46th Avenue off Vernon Boulevard in Long Island City.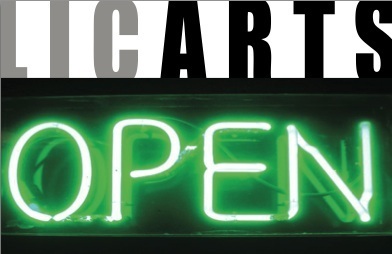 Photos: 1. Kaijune by Rachel Fawn Alban; 2. SSC at "LIC Arts Open" reception by Rachel Fawn Alban; 3. Wisher 914 by Rachel Fawn Alban; 4. This Is Awkward by Lois Stavsky; 5. Fling by Lois Stavsky 6. Ryan Roi at LIC Arts Open reception by Lois Stavsky; 6. Abe Lincoln, Jr. by Lois Stavsky; 7. Baser collage by Lois Stavsky and 8. SSC at "LIC Arts Open" reception by Lois Stavsky
{ 1 comment }