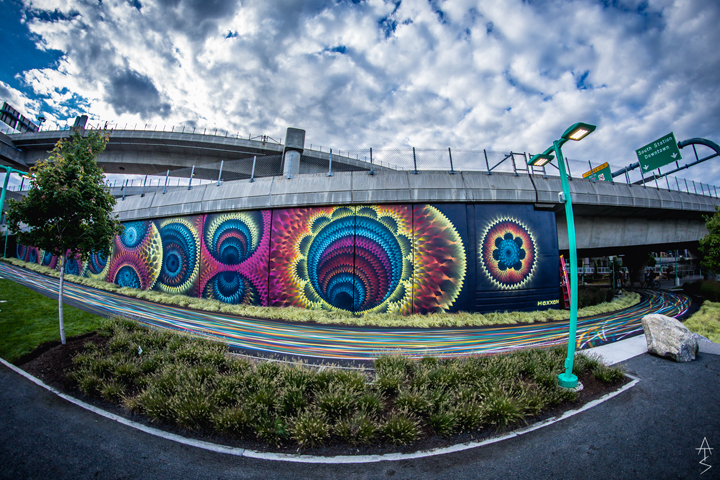 This past Saturday, September 9th, Boston's new urban playground, Underground at Ink Block, officially opened to the pubic. Earlier in the week, eleven acclaimed artists — both local and national —  converged on this distinct space, located under the highway between the city's South Boston and South End neighborhoods. By week's end, 100,000 square feet of walls were transformed into a visual wonderland. The mural pictured above was painted by Miami-based Hoxxoh. What follows are several more images of artworks — some captured in progress — that have made their way onto Underground at Ink Block.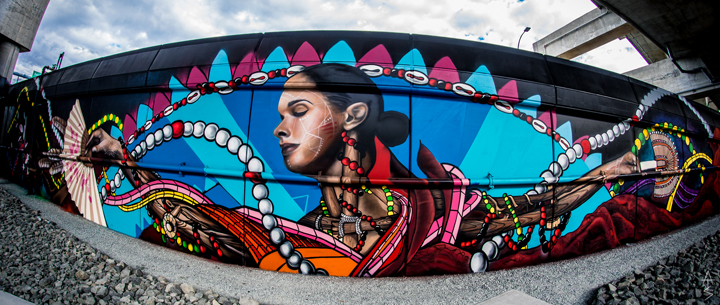 The legendary NYC-based Cey Adams at work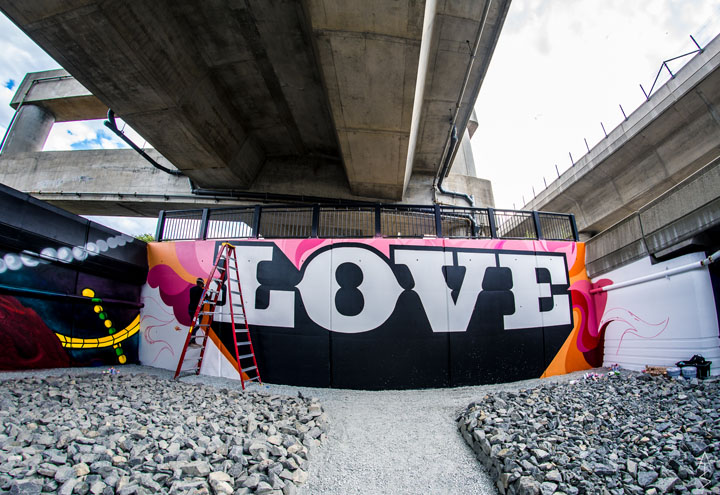 Los Angeles-based Vyal Reyes aka Vyal One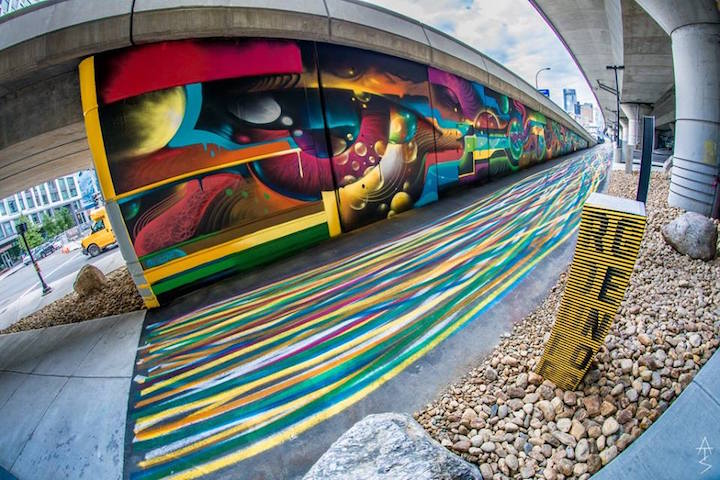 Boston-based Percy Forting-Wright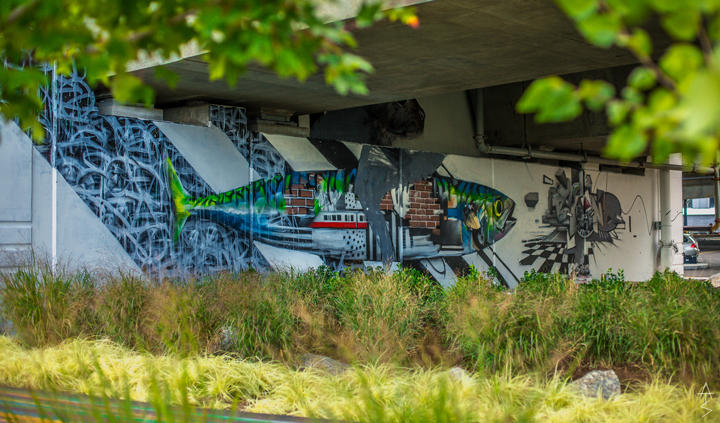 Boston-based Sneha Shrestha aka Imagine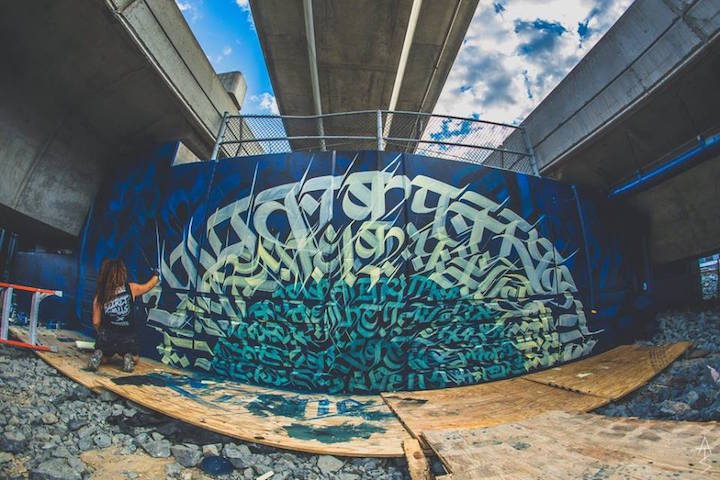 Los Angeles-based Pen Taylor aka Upendo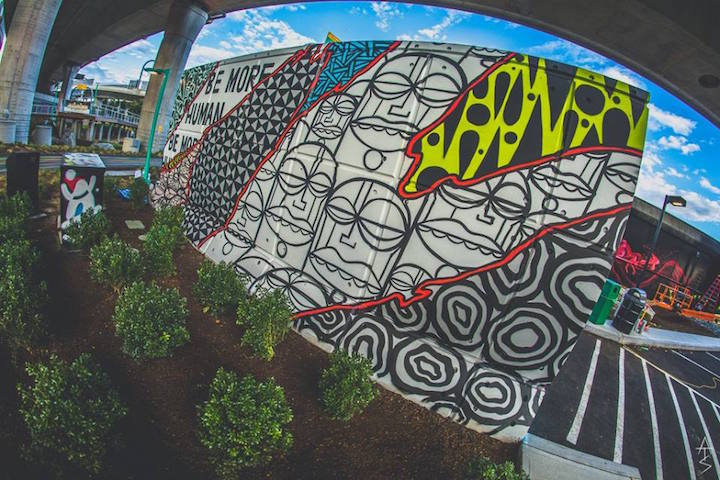 Curated by Street Theory Gallery, The Underground Mural Project is powered by Reebok in partnership with National Development.
Photos: Above the Sky, ATS Photography
Note: Hailed in a range of media from WideWalls to the Huffington Post to the New York Times, our Street Art NYC App is now available for Android devices here.

{ 0 comments }