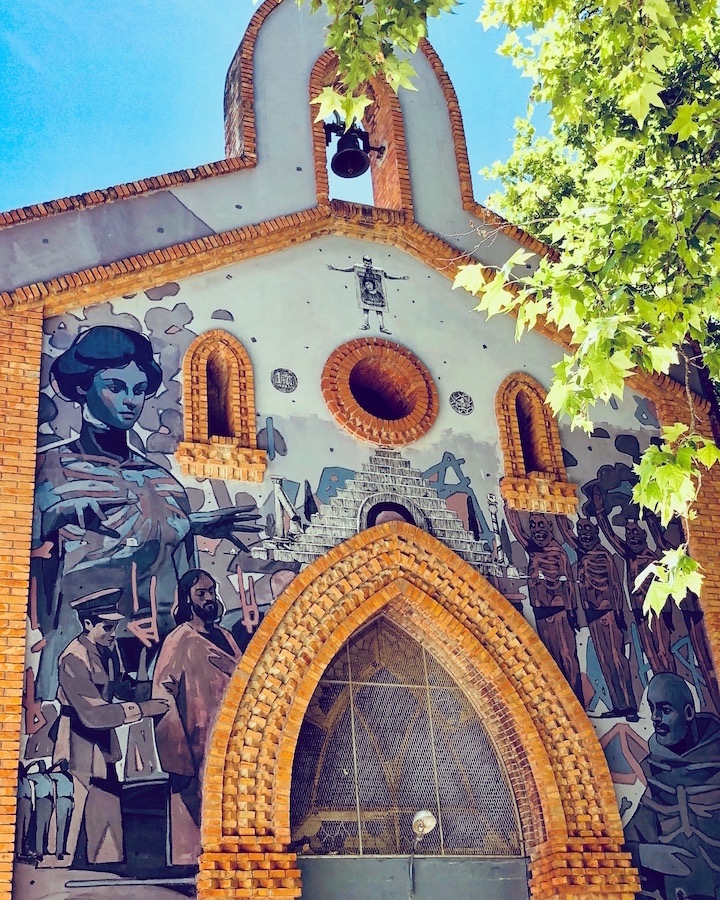 Since 2005, Festival Asalto –the oldest international festival of urban art in Spain — has been bringing a diverse range of alluring public art to Zaragoza, while actively engaging the community in all aspects of realizing its vision. While visiting Zaragoza last month — with map in hand — we roamed the city in search of public artworks. Pictured above is a close-up from a hugely impressive mural by Spanish artists Aryz and Daniel Munoz aka San. Several more images  — a small representation of what we encountered — follow:
French artist Zepha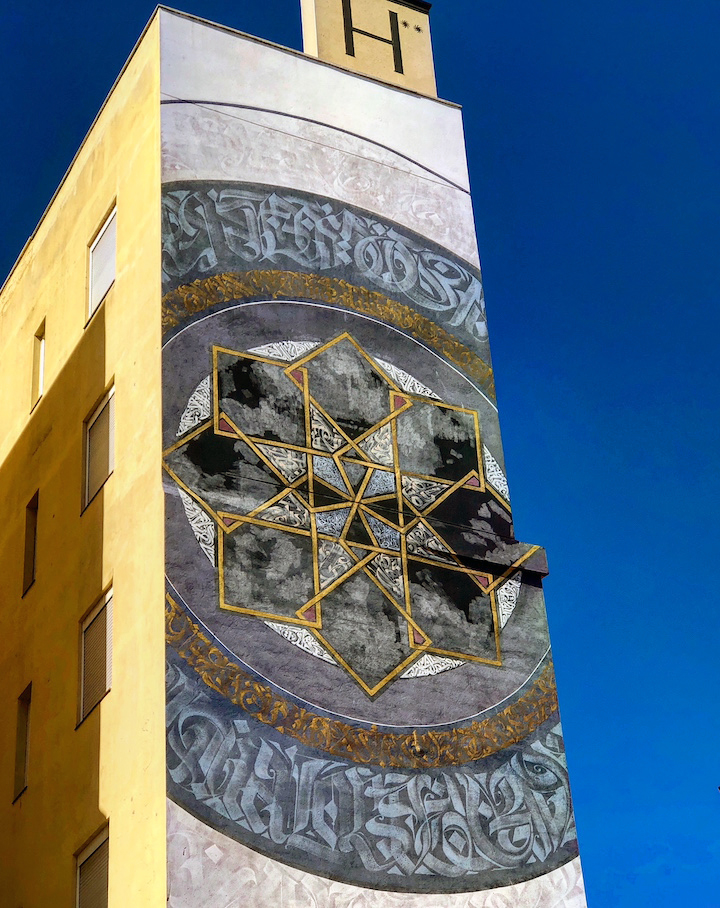 Madrid-based Sabek
Madrid-based Okuda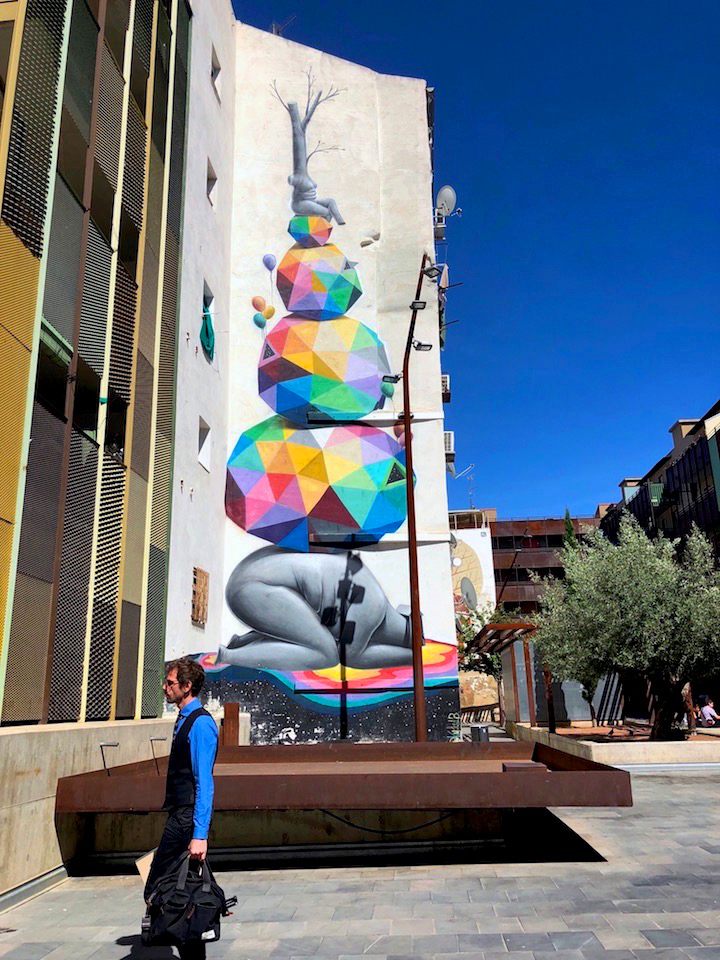 Belgian artist Roa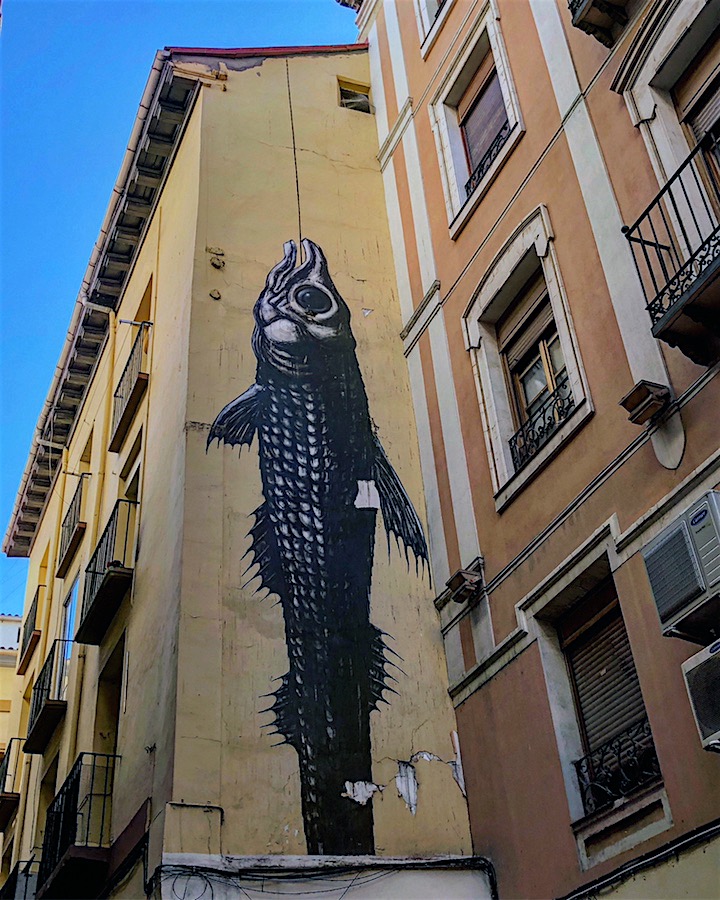 UK-based Helen Bur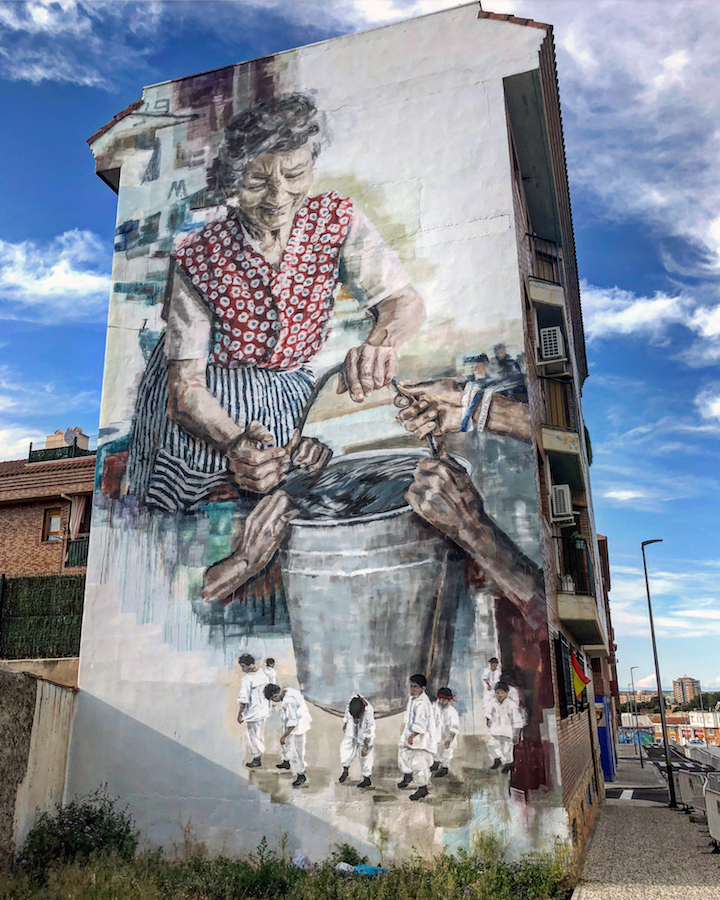 Copenhagen-based Isaac Malakkai with Canary Islands-based artists Felo CNFSN and Tono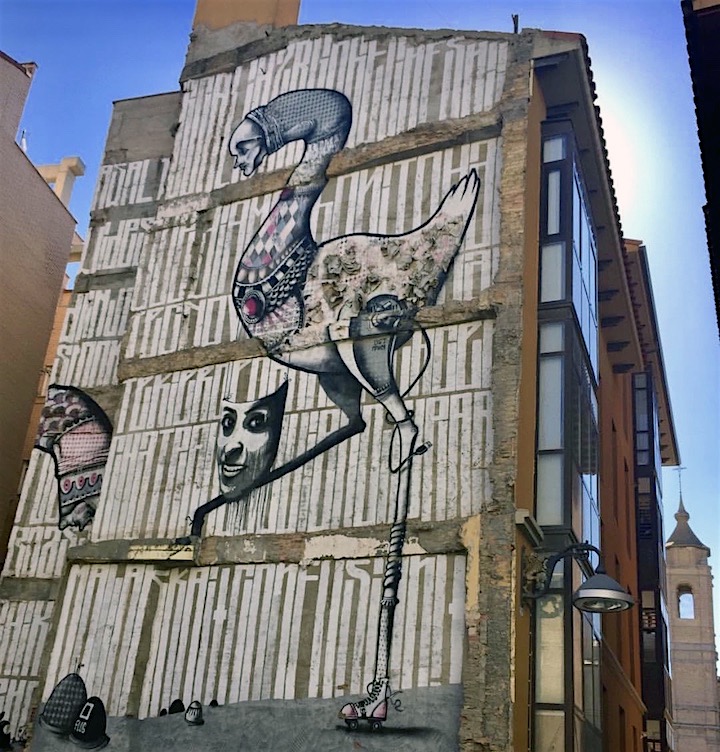 France-based Mantra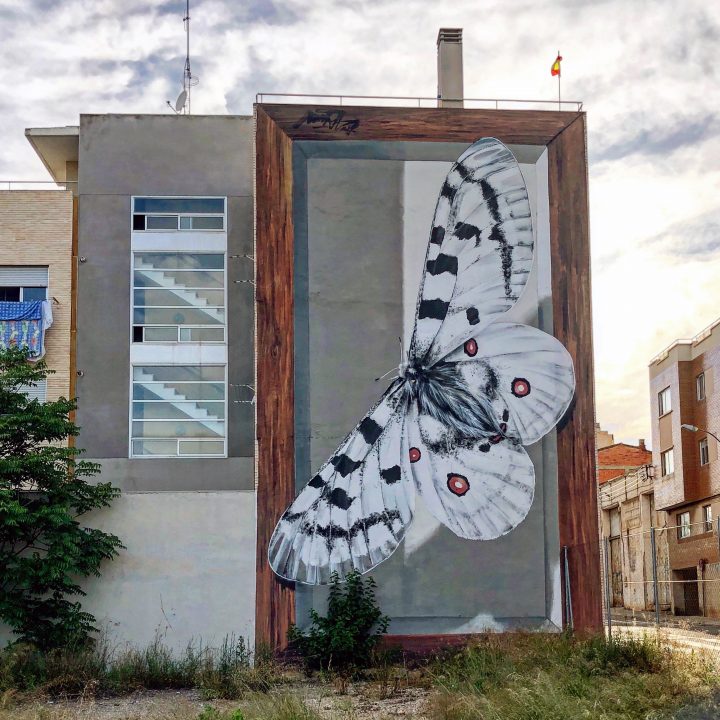 Photos 1-6 & 8 Lois Stavsky; 7 Sara C Mozeson
Note: Hailed in a range of media from WideWalls to the Huffington Post to the New York Times, our Street Art NYC App is now available for Android devices here.

{ 0 comments }