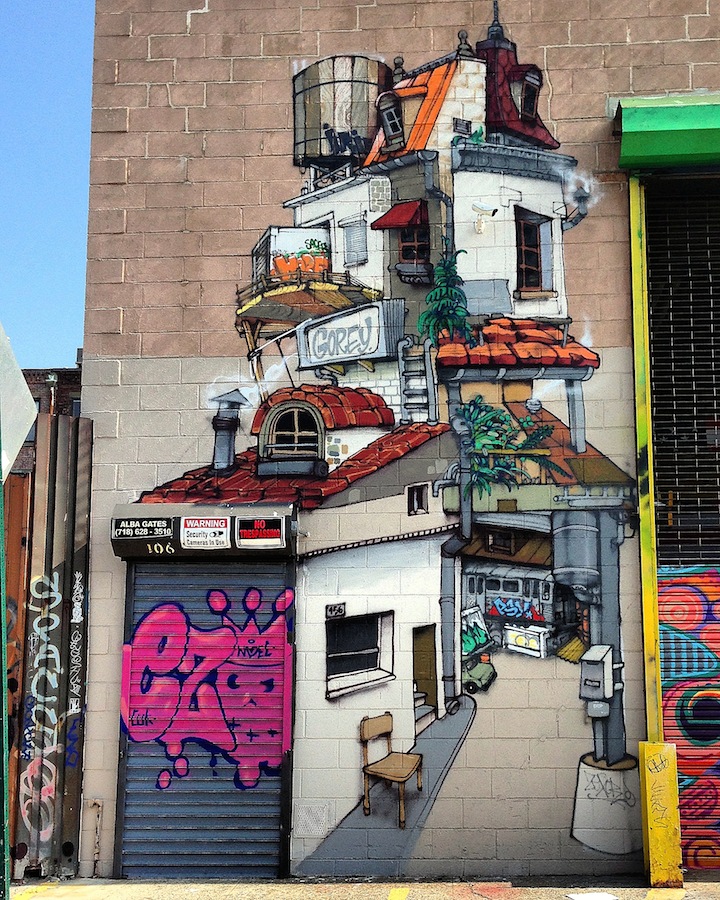 A huge industrial building at 61 Jefferson Street – a short walk from the JMZ Myrtle Avenue line – has become the backdrop for a wonderful mix of vibrant public art. I recently spoke to its curator, Whisper aka Chip Love.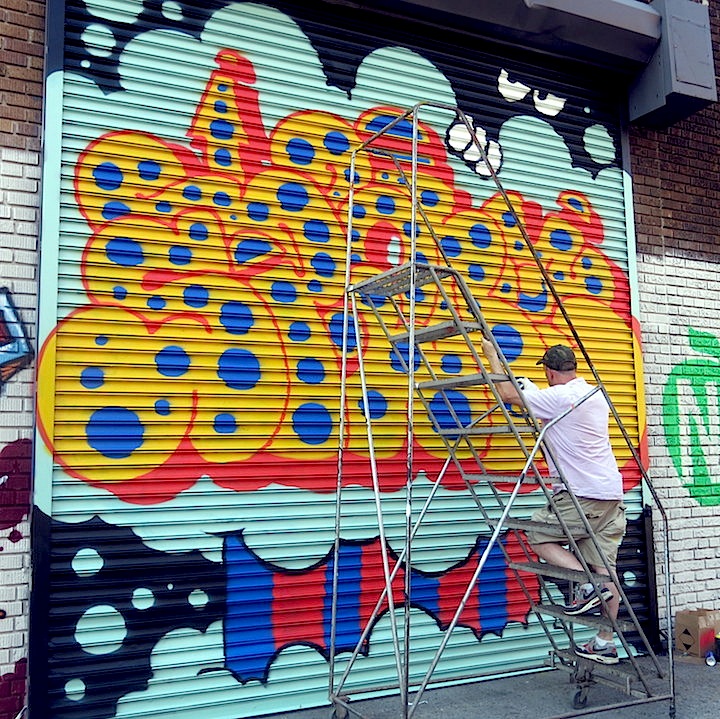 What an ideal space for this wonderfully diverse artwork! How did you come upon it?
My friend, Brian Sturm, introduced me to John Weiss, the president of Apple Restoration & Waterproofing. John was interested in beautifying the exterior of his business, and Brian thought I might be interested in curating such a project.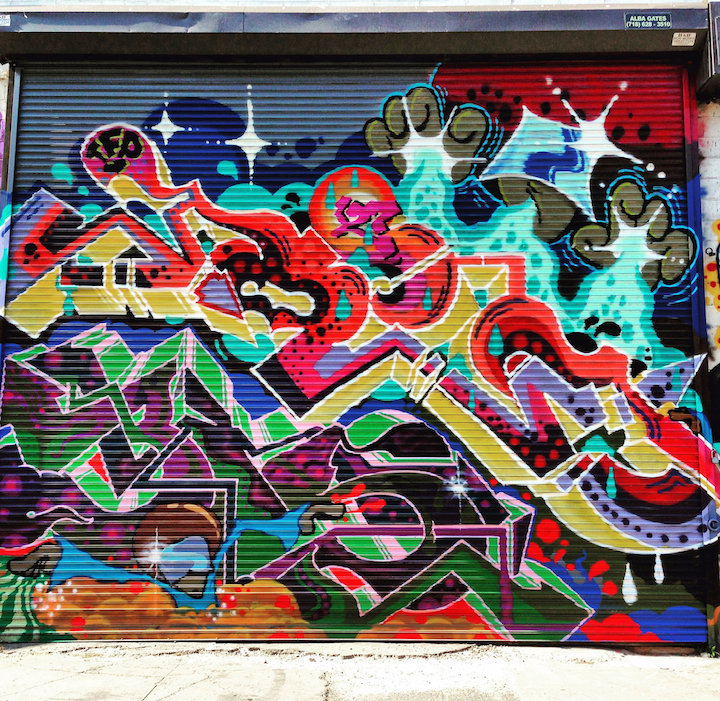 Can you tell us a bit more about Apple Gate Project Bushwick's mission?
Its mission is to beautify the property here at 61 Jefferson with public art and to aesthetically connect to the community.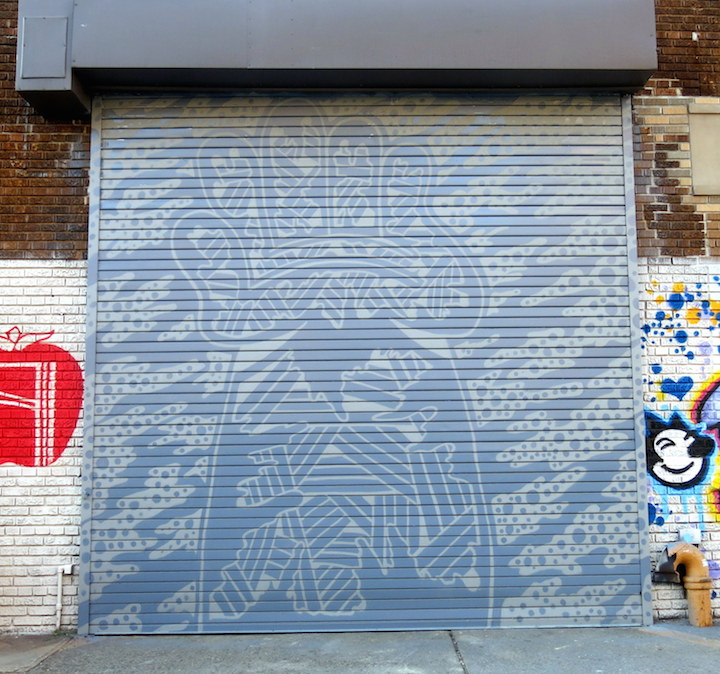 How many artists were engaged in the project?
By the time it was completed, 15 had been involved.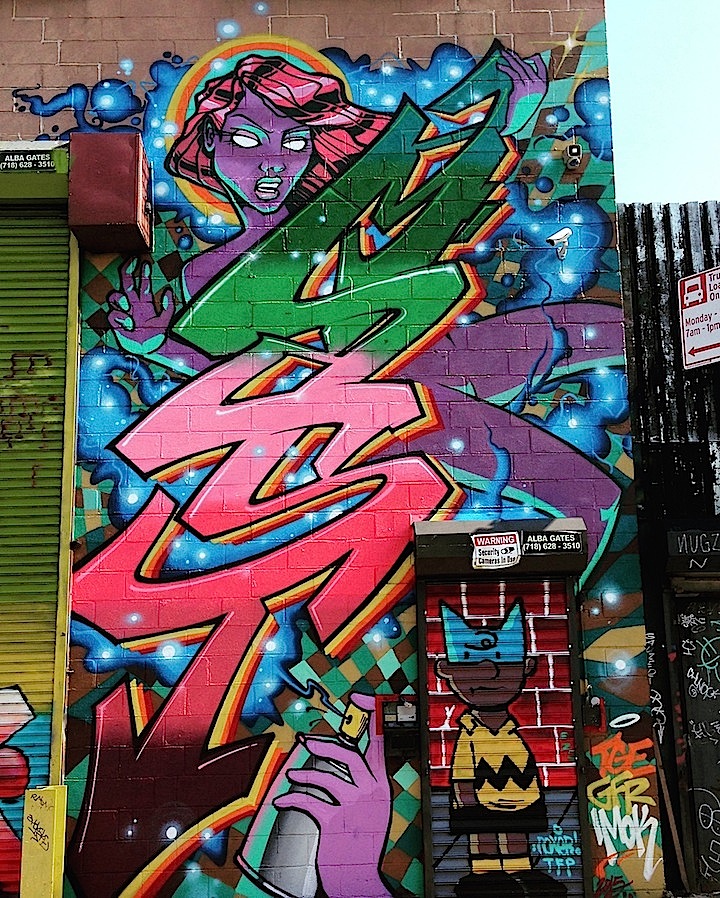 The art here represents such a wonderful mix of cultures. In addition to many legendary NYC-based artists, participants include: Brazilian artist Binho; Australian artist John Kaye and French artist Gorey.  How did you manage to engage such an eclectic group of talented artists?
I called my friends who then called their friends.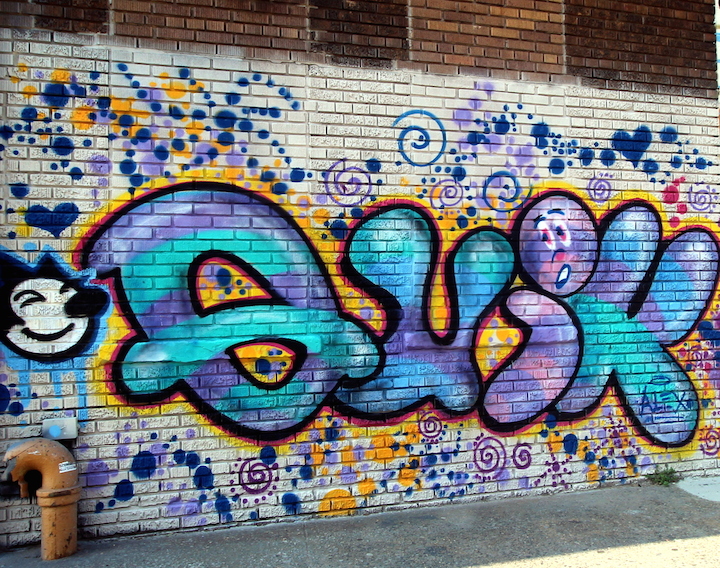 What particular challenges did you face in seeing the project to completion?
Challenges were limited. Because the property is a restoration company, we had everything we could possibly need at our disposal: lifts, scaffolding, ladders. John Weiss was wonderfully accommodating. And the entire exterior was power-washed before it was painted.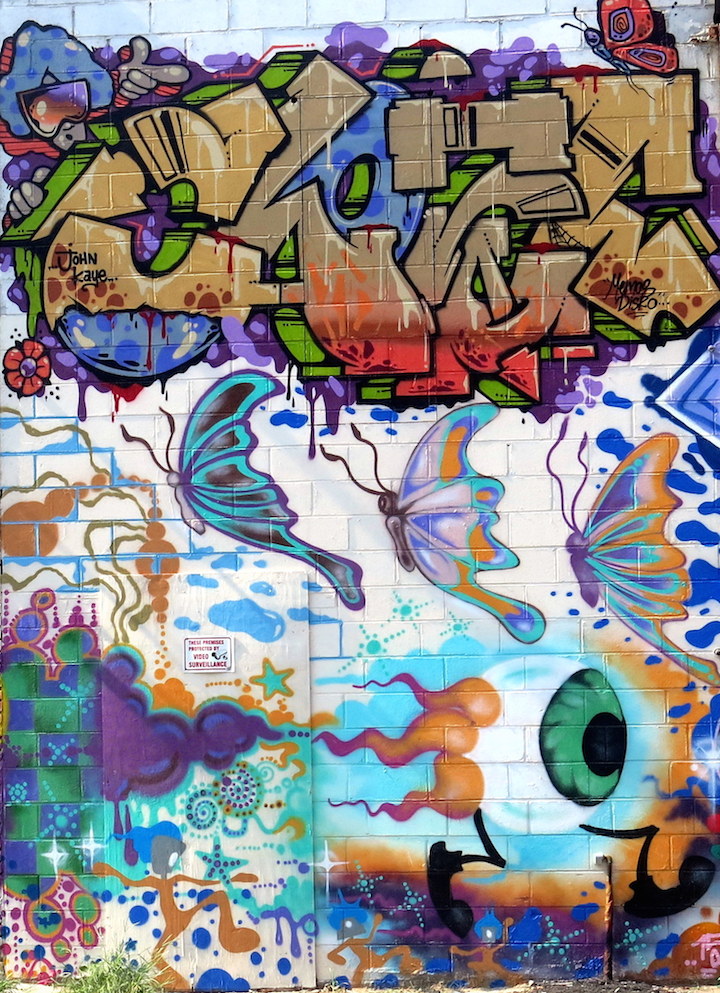 How has the response been?
There hasn't yet been much publicity, as we've kept it largely undercover while we were working on it. But the word is getting out, and the response that we've been getting is incredible. You can check out the hashtag #AppleGateProjectBushwick on Instagram.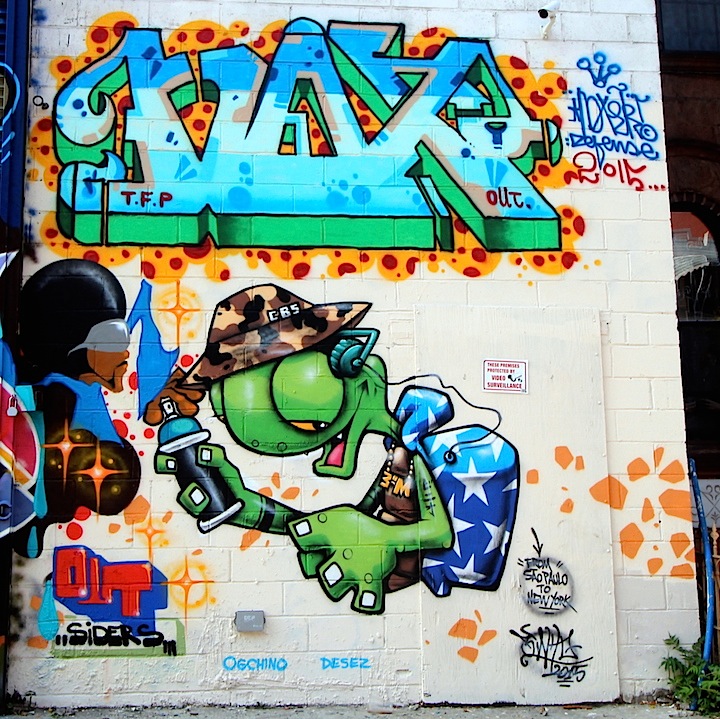 What's ahead for you?
Continuing my art, connecting with like-minded people and building more projects like this one!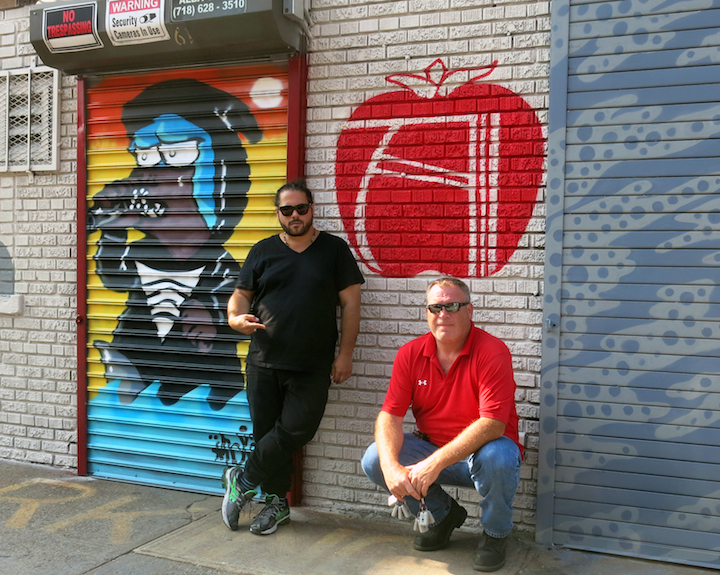 Images: 1. Gorey 2. Greg Lamarche aka SP.ONE 3. Bis Uno & Diego 127 4. Whisper 5. Mast; bottom side gate Noxer 6. Quik 7. John Kaye & Spar 8. Noxer & Binho 9. Noxer with Whisper standing and John Weiss of Apple Restoration and Waterproofing seated to his right
Photo credits: 1-5, 7 & 9 Lois Stavsky; 6 & 8 Tara Murray
{ 4 comments }