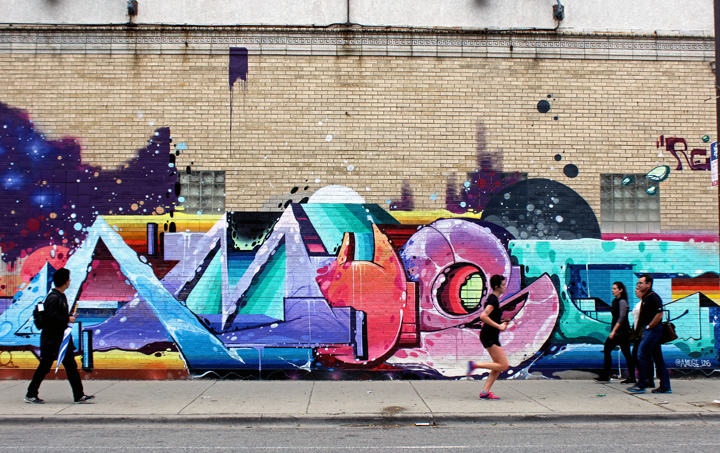 The exterior of Logan Square's former Megamall, along with its adjoining parking lot, boasts over two dozen first rate murals. Pictured above is by Amuse 126, who curated the art that was painted on the soon-to-be demolished Megamall building. Here's a sampling of art on the building and in its adjoining parking lot.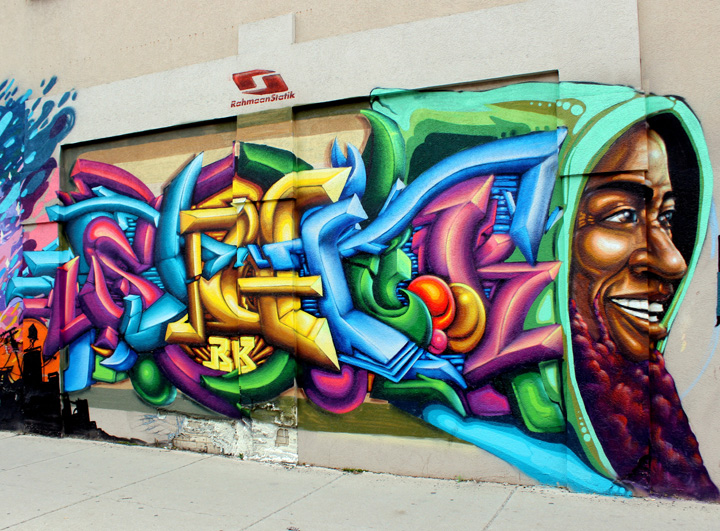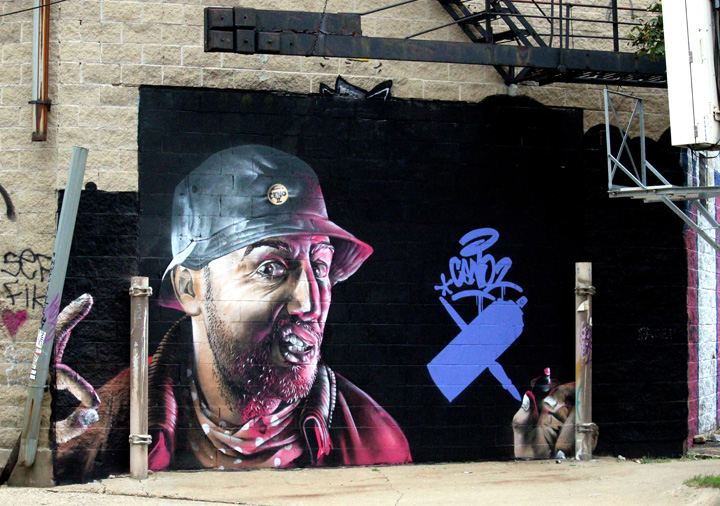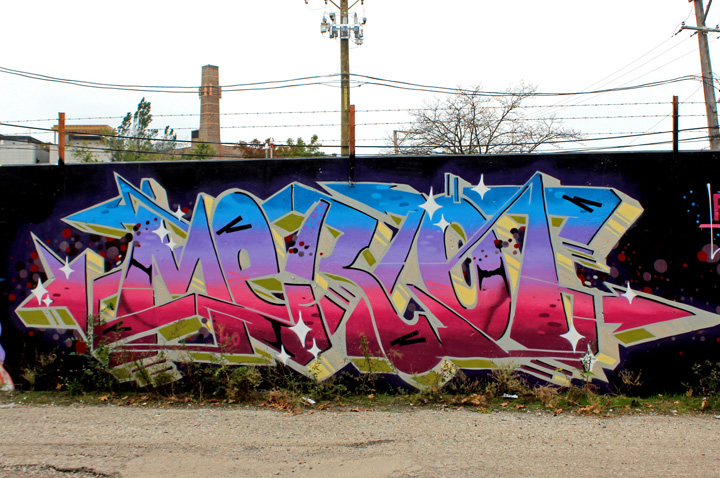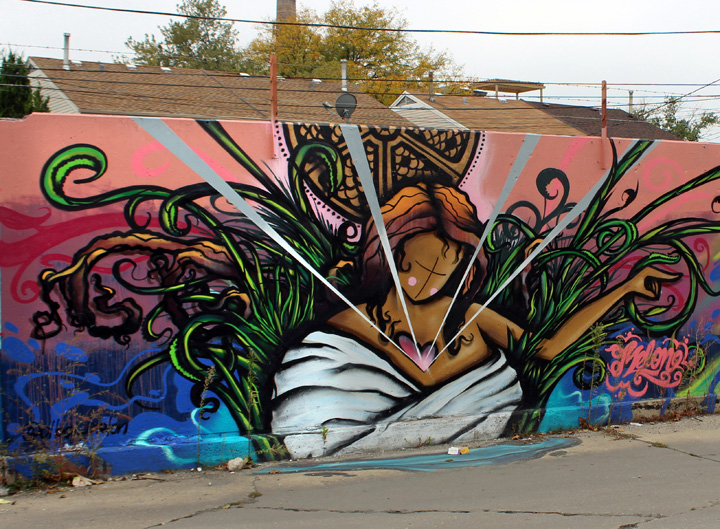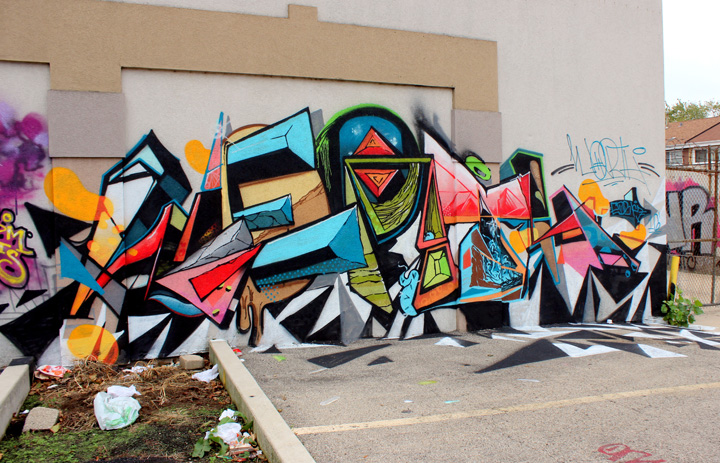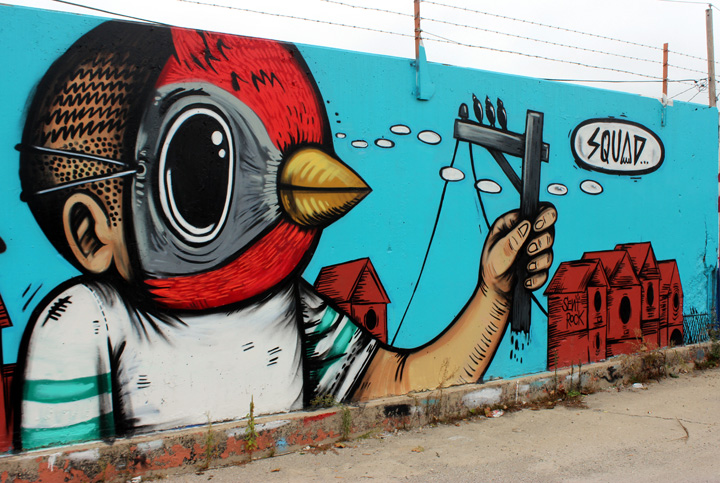 Photos by Tara Murray 
Note: Hailed in a range of media from the Huffington Post to the New York Times, our Street Art NYC App is now available for Android devices here.

{ 0 comments }