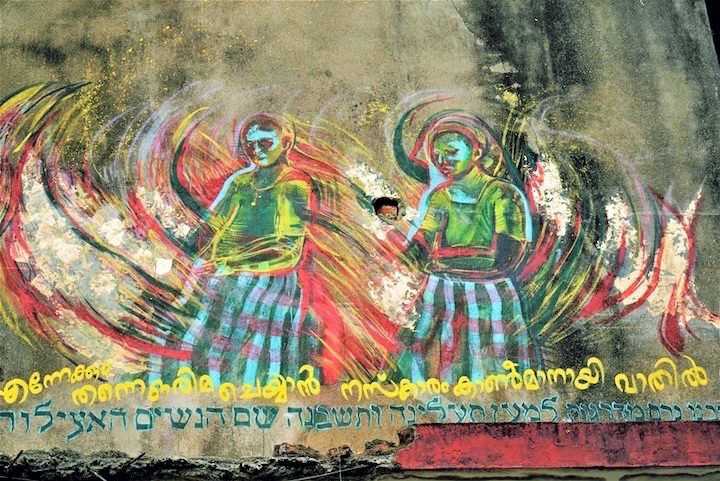 Presented at the Kochi-Muziris Biennale 2018 and continuing though March 30 is Red Crown Green Parrot, a public art project by Kashi Gallery — conceived and fashioned by Jerusalem-based artist Meydad Eliyahu, a descendant of Malabar Jews, in collaboration with Dubai-based Thoufeek Zakriya, a Muslim who was born and raised in Kochi. I recently had the opportunity to speak to Meydad about this impressive project.
First, can you tell us something about the project's title — Red Crown Green Parrot? What is its significance?
The title is inspired by the themes of the crown and the parrot which frequently appear in the  cultural expressions  of Malabar's Jews — such as women's folksongs, illuminated Jewish marriage contracts and synagogue decorations.The parrot is also a symbol of the storytelling in ancient local literature and culture.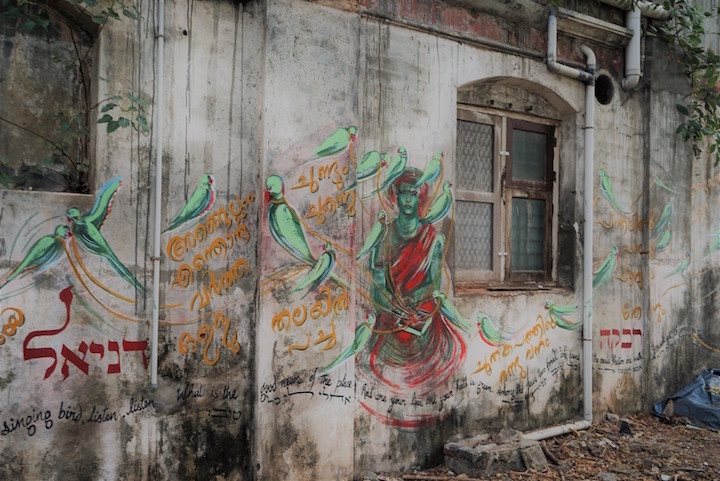 What is the project's principal mission? 
The presence of the Malabar Jews has almost completely disappeared — not only from Mattancherry's physical space, but also from its collective memory. The project's primary missions are to preserve the memory of Malabar Jews and to shed light on the loss of the unique multicultural dialogue that characterized Mattancherry in the past.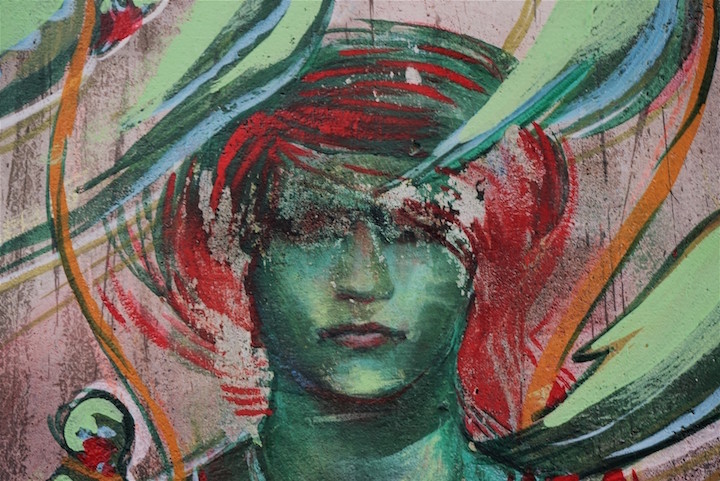 How did you go about trying to accomplish this?
Through a public intervention of a series of paintings and calligraphic wall works in Malayalam, English and Hebrew. The project is a walking route through the neighborhood that the Jews once lived in,  It includes a demolished cemetery with only one tomb left in an abandoned synagogue from the 14th century, along with several other hidden sites.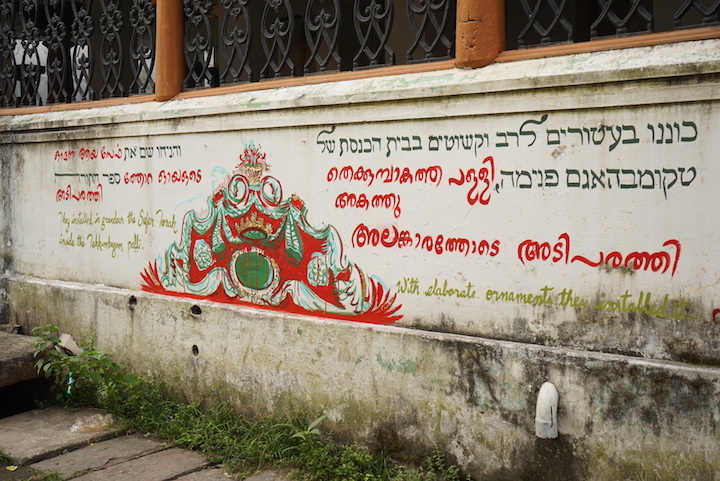 What were some of the challenges you encountered in seeing the project through?
We were uncertain as to how local residents would react to our reawakening a memory of a chapter that had ended 70 years ago. We did not know if and how they would accept it and whether they would want it to play such a prominent role in their present-day visual lives. That was one challenge.  Another challenge was  securing permission to work on the walls that we wished to use. That was something we couldn't do until we arrived. But Thoufeek and I were determined to overcome any obstacles that came our way.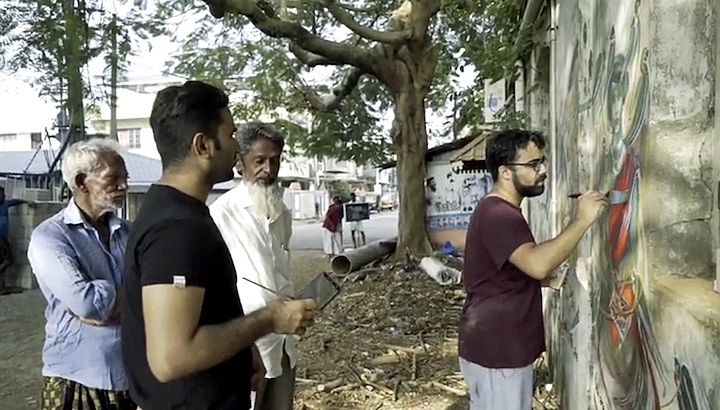 How have the city's residents and visitors responded to the project?
Our most generous partners were the local residents. They welcomed us with great warmth and enthusiasm. When we were hesitant to put the first brush stroke on the first wall, they prodded us to start painting. Some helped us choose the right motifs and helped us secure walls; others helped with ladders and assisted with the clean-up. And we feel that we accomplished our mission.
"I've been living in Kochi for over 40 years, and this is the first time I'm seeing and learning about the Malabari Jewish sites," commented one of the local residents.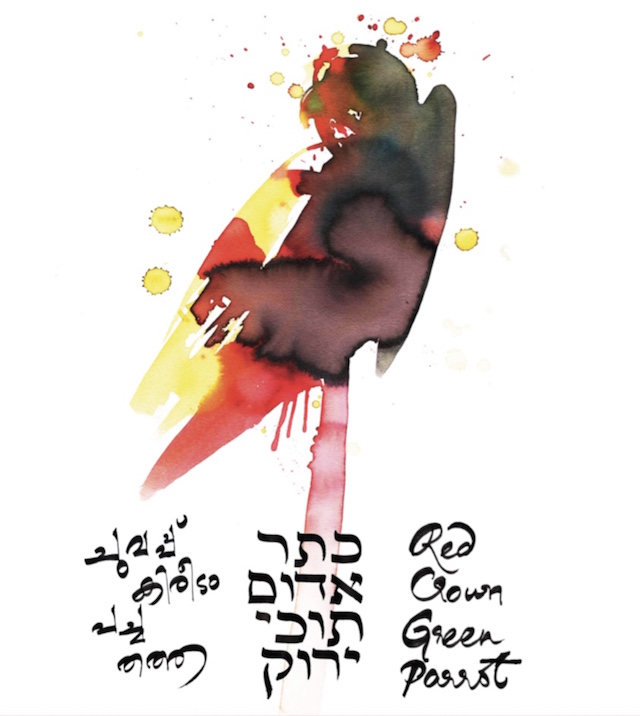 Note: Created and performed in 'Jew Town', the historical Jewish urban area of Mattancherry, Kochi, India, Red Crown Green Parrot was supported by the Memorial Foundation for Jewish Culture and curated by Tanya Abraham.
Interview conducted and edited by Lois Stavsky; all photos courtesy Meydad Eliyahu. 
{ 0 comments }